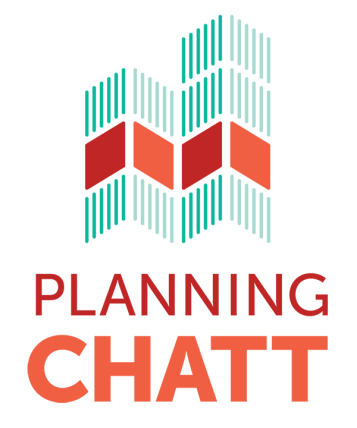 From Planning CHATT E-News - June 29, 2023
Planning CHATT is going away… But our resources are here to stay.
As of June 30, 2023, Planning CHATT will no longer be providing live training or technical assistance. However, our extensive library of tools, training materials, and resources will remain available and accessible on TargetHIV.org.
This month, in four final issues of Planning CHATT E-News, we are highlighting different sets of resources and tools – all developed specifically for RWHAP Part A planning council members, leaders and staff– on essential topics.
Today's Focus: Resources for Orientation and Training of PC/PB Members
PC/PBs provide orientation for new members and training throughout the year for all members, to help them to participate fully in complex HIV planning tasks. Most often, planning council support staff are charged with developing and conducting these sessions. Planning CHATT has produced a wealth of ready-to-use training materials that make it easy to develop engaging, effective and interactive training sessions for PC/PB members:
By the Numbers: A Closer Look at the Data Used by Planning Councils/Planning Bodies. This self-paced eLearning course is designed to help PC/PB members read, work with, and analyze data, in order to make decisions about which HIV medical and support services to fund and how much funding to allocate to each service. By the end of this course, participants will be able to:
Identify the various kinds of data used by RWHAP Part A planning councils in HIV community planning
Understand basic data terms and indicators used during priority setting and resource allocation (PSRA)
Recognize how different types of data help planning councils identify service needs and gaps in the local HIV service system
Member Recruitment & Retention Resources for Planning Councils/Planning Bodies. From 2020 to 2023, Planning CHATT convened three learning collaboratives to support PC/PBs in strengthening their member recruitment and retention activities. The group learning sessions were structured for PC/PB teams to participate virtually, with the intention of integrating best practices into PC/PB work plans. This effort included peer-to-peer opportunities to share lessons learned, best practices, and strategies to overcome challenges in recruiting and retaining PC/PB members. Here you will find recordings and resource materials from the learning collaboratives that your PC/PB can use in your PC/PB's recruitment and retention journey.
Training Guide for RWHAP Part A Planning Councils/Planning Bodies: A Member's First Planning Cycle. The ten modules of the Training Guide provide everything needed–including trainer notes, presentation slides, learning activities and quick reference handouts–to train PC/PB members on essential HIV planning topics. Trainers can select and customize materials from the Training Guide to meet their jurisdiction's needs. 
Module 1. Understanding the Legislation
Module 2. Roles and Responsibilities
Module 3. Overview of the RWHAP Part A Annual Planning Cycle
Module 4. Needs Assessment
Module 5. Priority Setting and Resource Allocation
Module 6. Integrated/Comprehensive Planning
Module 7. Maintaining and Improving a System of Care
Module 8. PC/PB Structure and Governance
Module 9. Effective Meetings
Module 10. Data-based Decision Making
Using Training Guide Materials to Develop Orientation and Training for PC/PB Members. This Supplement to the Training Guide walks through the process of using Training Guide materials to develop training sessions of varied lengths and types, including: an orientation for new members, a short training session for new committee leaders, and mini-training sessions lasting 20-60 minutes that can be used during full PC/PB or committee meetings.