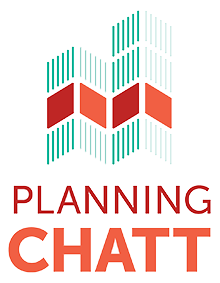 From the Planning CHATT Listserv 
It's been our honor...
Since 2017, HRSA's Planning CHATT has proudly served Ryan White HIV/AIDS Program (RWHAP) Part A planning councils and planning bodies, offering training and technical assistance to enhance their capacity to fulfill their legislative responsibilities, strengthen the engagement of people with HIV, and increase the involvement of community providers in HIV service delivery planning. 
As of June 30, 2023, Planning CHATT will no longer be providing live training or technical assistance. However, our extensive library of tools, training materials, and resources – developed specifically for planning council members, leaders and staff – will remain available and accessible on TargetHIV.org. 
Go to the Planning CHATT webpage to access the Planning Council Primer, the Training Guide for RWHAP Part A Planning Councils/Planning Bodies, needs assessment and PSRA tools, member recruitment and retention resources, webinars, videos and prepackaged trainings, and resources to support meetings, committees and operations, among many others. 
Although there will no longer be a dedicated TA center, HRSA will continue to offer technical assistance and support to RWHAP Part A planning councils/planning bodies. Please contact your HRSA project officer for more information.
Over the past six years, the Planning CHATT team has been honored to work with RWHAP Part A planning councils and planning bodies across the country. We have witnessed the development of a vibrant peer learning community among planning councils/planning bodies as planning council members, leaders and staff have offered their experience and wisdom on webinars, in learning collaboratives, and through sharing of model resources. We hope that you will continue to engage with and act as mentors and thought partners with your fellow planning councils as you go forward with your HIV community planning work. 
We remain in awe of the power and effectiveness of planning councils and all that you do to strengthen the HIV service system to truly meet the needs of people with HIV in your local communities. We will miss you!
 
The Planning CHATT Team
Browse for More
Topic Areas
Planning
,
Comprehensive Plans
,
Estimating Unmet Need for HIV Primary Medical Care
,
Integrated Planning
,
Needs Assessment
,
Planning Body Operations
,
Priority Setting and Resource Allocation
,
Ryan White HIV/AIDS Program & Parts
,
Part A - Hard Hit Urban Areas
,
Part A - Planning Councils
,
Part B - States/Territories