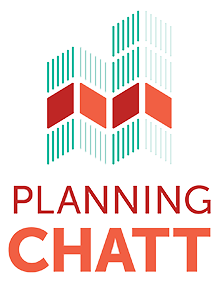 From the Planning CHATT Listserv 
At this time of year, many PC/PBs are compiling data to begin their priority setting and reallocation (PSRA) process and reviewing preliminary needs assessment data to identify service barriers and gaps. Your PC/PB may also be in the process of developing directives to ensure that people with HIV are receiving high-quality services. Use these Planning CHATT resources to help you use data from many sources as you get ready for PSRA. 
Resources
From the Training Guide for RWHAP Part A Planning Councils/Planning Bodies: A Member's First Planning Cycle
Quick Reference Handout 10.1: PC/PB Guide to Data Types and Sources. PC/PBs use different sources and types of data to fulfill their planning responsibilities and ultimately improve the local care system. For each data type, this quick reference summarizes who provides the data and how often, the kinds of information included, and how PC/PBs use the data for decision making.
Quick Reference Handout 5.2: Directives. Directives help strengthen the system of care. They provide written guidance to the RWHAP Part A Recipient from the PC/PB regarding how best to meet specific service priorities established as part of the PSRA process. Directives may focus on ensuring the availability of services in all geographic areas of the EMA/TGA, ensuring appropriate services for specific client populations, or overcoming barriers that reduce access to care. This quick reference explains the purpose of directives, how to identify the need for directives, and HRSA/HAB expectations for the use and development of directives.  
Training Guide Module 10: Data-Based Decision Making. For more information and training materials on using data for PC/PB decision making, check out Training Guide Module 10: Data-Based Decision Making. This module is designed to ensure that all PC/PB members—especially those preparing for their first planning cycle—are familiar with the many types of data they will use to decide how RWHAP Part A funds should be allocated and to improve services for all people with HIV who depend on RWHAP services. 
Webinar Watch
Coming June 2021: Stay Tuned. PC/PB members are passionate advocates for their communities and are tasked with ensuring access to necessary services. The passion that inspires each member's involvement can sometimes lead to disagreements about how best to carry out their legislative responsibilities. This webinar will focus on strategies PC/PBs can use to negotiate goals and objectives to meet the needs of RWHAP consumers.
In Case You Missed It. One Year Later: Lessons Learned from the COVID-19 Public Health Emergency. It's been quite a year for all of us since the COVID-19 public health emergency first began. Our March 10th webinar reflected on Planning Councils/Planning Bodies' (PC/PBs) challenges and successes with meeting legislative requirements a year into the COVID-19 public health emergency. Representatives from New York and Dallas EMAs detailed their experiences adapting to the changing environment and discussed practices and policies developed to address emerging challenges. Lastly, presenters provided strategies to address loss and grief due to the unexpected passing of PC/PB members. Check out the archived webinar materials on TargetHIV.