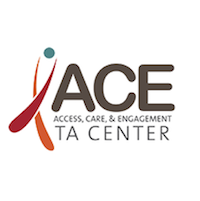 From the ACE TA Center Listserv
We want to remind you that the ACE TA Center is launching a Field Expert Panel... and you're invited.
The ACE TA Center is creating a Field Expert Panel (FEP) intended to inform and support our work. The goal of the FEP is to help ensure that ACE TA Center technical assistance (TA) resources and offerings are responsive to the needs as they exist on the ground and are valuable to the RWHAP community. 
FEP members will comprise a mix of organizational leaders as well as frontline staff with on-the-ground experience enrolling people with HIV into health coverage. 
We are currently seeking interested members of the ACE TA Center listserv to join.
Interested? Complete this form.
As a member of the FEP, you may be asked to draw on your experience to:
Provide input into the planning of discrete TA activities (e.g., provide on-the-ground context for TA needs identified in the ACE TA Center Needs Assessment) 
Preview webinar proposals and submit advance questions to inform development and seed the question/answer period
Review or user test draft ACE TA Center tools, resources, and other materials as needed, and provide feedback to assure relevance and accuracy 
Participate in an optional, annual virtual convening to facilitate ideas and information-sharing, and network with your peers
We know that your time is limited and valuable! We expect that participation will involve:
Participate in a virtual welcome event (30 minutes)
Engage and provide feedback via email in response to occasional requests from JSI (1 hour per month, 2-4 months per year)
Participate in an optional virtual convening (2 hours per year)
While you may be affiliated with an organization, you would serve on the FEP as an individual. The ACE TA Center will not offer stipends for participation in the FEP. 
Because of the valuable input you can bring to the ACE TA Center, we hope that you will agree to participate.
Have questions? Email the ACE TA Center