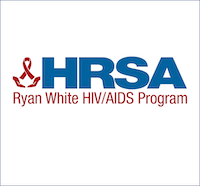 From HRSA's HIV/AIDS Bureau - Dear Ryan White HIV/AIDS Program Colleagues:
The Health Resources and Services Administration's (HRSA) HIV/AIDS Bureau (HAB) is pleased to release the Ryan White HIV/AIDS Program (RWHAP) AIDS Drug Assistance Program (ADAP) Annual Client-Level Data Report, 2019.
This publication reflects HRSA HAB's ongoing commitment to ensuring the availability of program information. The report is the third publication of national ADAP client-level data submitted through the ADAP Data Report (ADR) system. ADR data describe the demographic characteristics of clients accessing ADAP services and the ADAP-funded services used.  Data are included for 2015 through 2019, nationally and by state/territory.
The publication provides a deeper look at service utilization, demographic, and socioeconomic factors among clients served by ADAP. The report includes client-level data based on age, race/ethnicity, federal poverty level, and health care coverage.
We are excited to share this report with you. The RWHAP AIDS Drug Assistance Program Annual Client-Level Data Report, 2019 is not copyrighted and may be used and copied without permission; citation is, however, appreciated.
Please visit us online to access this report and other data tools. 
Sincerely,
Laura Cheever, M.D., Sc.M.
Associate Administrator