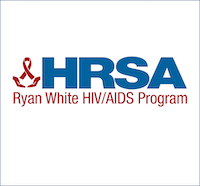 From HRSA's HIV/AIDS Bureau
Dear HIV/AIDS Bureau Colleagues: The Health Resources and Services Administration's (HRSA) HIV/AIDS Bureau (HAB) is pleased to release the Ryan White HIV/AIDS Program (RWHAP) Oral Health Data Report, 2020.
This publication reflects HRSA HAB's ongoing commitment to ensuring the availability of timely program information. The report presents national data from January 2015 through December 2020 on RWHAP oral health programs, including:
RWHAP Parts A–D oral health services;
RWHAP Part F Dental Reimbursement Program;
RWHAP Part F Community-Based Dental Partnership Program; and
RWHAP Part F AIDS Education and Training Center oral health care training events.
The publication provides a deeper look at service utilization, demographic, and socioeconomic factors among clients served across RWHAP oral health programs and the characteristics of RWHAP-funded organizations that deliver oral health services. The report also includes information about trainings delivered to oral health providers to treat people with HIV and providers trained.
The RWHAP works to address unmet dental care needs by providing oral health services for low-income people with HIV through various mechanisms. These mechanisms support both directly providing oral health services and training oral health providers in how to care for people with HIV, resulting in a comprehensive approach to oral health care for people with HIV.
We are excited to share this report with you. The Ryan White HIV/AIDS Program (RWHAP) Oral Health Data Report, 2020 is not copyrighted and may be used and copied without permission; citation is, however, appreciated (in the report, please reference page ii for the citation).
Please visit us online at https://ryanwhite.hrsa.gov/data/reports to access this report and other data tools. 
Sincerely,
Laura Cheever, M.D., Sc.M.
Associate Administrator