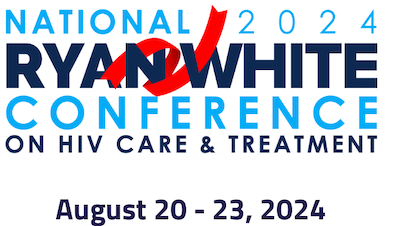 Conference tracks have been set for the 2024 National Ryan White Conference on HIV Care & Treatment. The August 20-23, 2024 meeting will be held in hybrid format: in-person at the Marriott Marquis in Washington, DC and via an online portal. 
The Conference Theme is Innovating to End the HIV Epidemic: Empowering Communities, Expanding Partnerships, Implementing Interventions, with the following tracks:
Population-Based approaches for Improving Access Engagement/Reengagement, and Health Outcomes
Data Utilization
Innovative System-level Models for HIV Service Delivery
Clinical Quality Management (CQM)
RWHAP Planning and Resource Allocation
Community Engagement and Collaborative Partnerships
The conference will also convene Day One Part-specific Business Days and a RWHAP Fiscal and Grants Management Boot Camp.
See Conference Presentations from past Ryan White meetings.