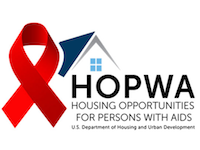 "Approximately half of all persons living with HIV in the U.S. will experience homelessness or housing instability at some point following their diagnosis."
That sentence--which comes in paragraph 5 of a 12/1/21 HUD press release on the latest round of HOPWA housing funds to agencies to deliver housing to people with HIV--provides a startling reminder. Homelessness may be the single biggest challenge for people with HIV and agencies seeking to engage people in care in order to get them in treatment and further reduce HIV transmission as individuals achieve viral suppression. 
Twenty agencies in 14 states received HOPWA awards. Many are also funded by HRSA's Ryan White HIV/AIDS Program (RWAHP). Project plans are varied and include, for example, rental assistance, transitional housing, co-location of substance abuse and other services, and housing support for specific populations experiencing homelessness. Read the details on the plans of the 20 HOPWA awardees. 
Read HRSA policies and program letters for RWHAP agencies on housing supportive services.