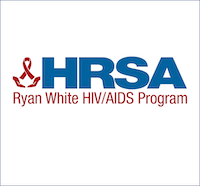 Blast from the past. Well, last year. In 2020, HRSA's HIV/AIDS Bureau released several documents outlining HIV care for older persons with HIV. Below is a recap of the two Optimizing HIV Care for People Aging with HIV reference guides. 
Incorporating New Elements of Care provides a summary of demographics on the increasing proportion of people with HIV in the U.S. who are over 50; common health challenges; gaps in medical management and tools to assess older patients; and social challenges often faced by older persons like social isolation. 
Putting Together the Best Health Care Team reviews the roles of the care team (e.g., nurses, case managers, pharmacists); staff training to provide, including how to conduct various patient assessments; and what to cover in undertaking an organizational assessment of a clinic's capacity to deliver care to its older patients. 
See also Addressing the Health Care and Social Support Needs of People Aging with HIV
Both resource guides provide links to tools for the care team, including the AETC's Care of People Aging with HIV Toolkit and the HIV in Older Adults Key Populations sub-section in the National HIV Curriculum.