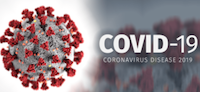 FDA has approved new COVID-19 vaccines from from Pfizer-BioNTech and Moderna, and CDC has issued a recommendation that everyone 6 months and older get the updated vaccine.
As for where to get the new vaccines, the press release CDC Recommends Updated COVID-19 Vaccine for Fall/Winter Virus Season provides links to the CDC Bridge Access Program and Vaccines for Children.
See also Vaccines.gov and Stay Up to Date with COVID-19 Vaccines.