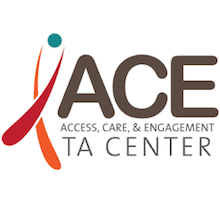 In this on-demand webinar, presenters from the ACE TA Center and NASTAD explain how to help your clients prepare to file their 2020 taxes, including which clients need to file based on their 2020 health coverage, what documents they should gather in preparation for filing, and tips for documenting any changes to their health coverage status due to the COVID-19 pandemic. The on-demand webinar also walks viewers through important changes to relevant IRS forms (such as the new Recovery Rebate Credit authorized by the CARES Act), describes the tax credit reconciliation process for clients who received advance premium tax credits (APTCs) through the Marketplace (including updated guidance from CMS), and explains who qualifies for an exemption from health coverage and any related financial penalties. 
After viewing this on-demand  webinar, participants will be able to:
Recognize the relationship between taxes and health coverage
Identify two financial supports available to people enrolled in Marketplace coverage
Describe how tax filing can impact future eligibility for premium tax credits and cost-sharing reductions
Recognize the process of tax reconciliation for people with Marketplace qualified health plans
Identify at least 4 ACE TA Center resources to support tax filing
Note that since this webinar was recorded and posted, the federal tax filing deadline has been extended to May 17, 2021.
Please scroll to the bottom of the page to view the webinar recording before completing the evaluation survey below.
Supporting Files