Get Ready for 2017 Open Enrollment & Health Insurance Plan Renewals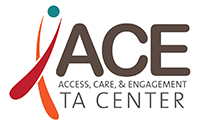 Open Enrollment for 2017 Marketplace health insurance plans begins November 1! In this webinar, find out what's new for 2017 and how to make sure your RWHAP clients re-enroll in the best plan for their needs and get the right amount of financial assistance.
Learn how to use ACE tools to support plan selection and engage your clients in conversations about enrollment and renewals.
Resources Shared in this Webinar
These additional ACE tools and resources are designed to help RWHAP case managers and other staff to engage and support clients throughout all phases of enrollment.