Webinar Q&A: Best Practices to Engage, Enroll, and Retain Ryan White HIV/AIDS Program Clients in Health Coverage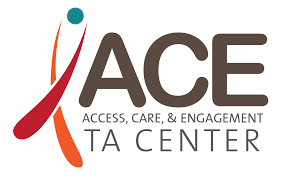 Questions and answers come from the April 27, 2016 ACE TA Center webinar, Best Practices to Engage, Enroll, and Retain Ryan White HIV/AIDS Program Clients in Health Coverage.
The following questions and answers come from the April 27, 2016 ACE TA Center webinar, Best Practices to Engage, Enroll, and Retain Ryan White HIV/AIDS Program Clients in Health Coverage.
Questions
1. What data is being tracked for enrollment [according to the ACE TA Center's 2015 needs assessment]?
80% of health departments and others that do not provide services directly are using data in some way, and 82% of these organizations that use data are creating lists of clients not yet enrolled. Similarly, 72% of direct service providers said their organization uses data for enrollment activities and 80% of those create lists of their RWHAP clients who are not yet enrolled, according to their organization's records. These organizations are also looking at demographic data to see who might need additional support.
2. Can certified application counselors or CACs really assist HIV positive clients to apply successfully on the marketplace?
Yes, CACs can assist someone who is living with HIV complete an application. However, not every CAC may understand the needs of people living with HIV regarding access to medication and their interest in remaining with an existing provider, and they may not be as culturally competent with respect to that person's needs. 
3. Does Louisiana Have Expanded Medicaid?
Louisiana has only recently expanded Medicaid (January 2016) but it has not been implemented yet. Applications may be submitted on or after June 1, 2016. Eligible consumers that are currently enrolled in the "Take Charge" and "Greater New Orleans Community Health Connection" (usually pronounced no-key) programs (about 200,000 individuals) will be automatically enrolled into the newly expanded Medicaid program. Learn more at health.la.gov.
4. What relationships have [the presenters] observed with "tiering" of HIV medications? What can you do if some of the health plans are not covering some medications and case managers are having to do a lot more advocating/educating for the clients which is very time consuming. Case Managers feel overwhelmed.
At CrescentCare, what they have seen in terms of the tiering of the HIV medications is that the more expensive the medication is, the higher the tier it's going to be placed on. Higher tiers are typically the more expensive tiers, so the cost share, whether that's a medication co-pay or a medication co-insurance, is going to be more expensive for the consumer. This is the case with both HIV medications and with Hepatitis C and other costly medications.
In terms of medications not being on a specific plan's formulary and not being covered, CrescentCare has seen this as well. The responsibility to identify solutions has fallen on the case management staff, since there is not anyone else to troubleshoot this. Their case managers do everything from assisting with the patient assistance program to contacting the pharmaceutical companies. However, one important step that often gets left out here is actually aggregating the information across a region or a state in terms of being able to report specific barriers or access issues that are common to multiple clients.
Bring this information to the insurance commissioner and your Part A and Part B recipients (for example, your State AIDS Director) and Project Officers to advocate for your clients at a higher regional or statewide level to see if collectively you can leverage the insurance vendors to add necessary drugs or find out what the next best solution might be.
5. Are there any "data systems" to help with enrollment and track clients through the process?
There are no hard and fast rules about what data to collect to track clients through the enrollment process. However, the ACE TA Center has developed a variety of resources including a data toolkit and some tracking checklists and worksheets to help you figure out exactly what needs to be tracked at your organization. The data toolkit also includes a set of measures you can look at to see if you're already collecting some of this information, and what data elements you might want to add to existing data systems. Many recipients and subrecipients are adding fields to existing data systems to manage their own tracking processes, though some - like Health Care For All - have systems that are entirely devoted to the enrollment process.
CrescentCare uses uses PointCare and ClientTrack. ClientTrack was their existing electronic practice management software that was not customized for insurance enrollment activities. PointCare is specifically used for insurance enrollment activities. They are currently investigating how to integrate those two systems to optimize their insurance enrollment activities.
6. What's the software name of the database Health Care For All uses?
SalesForce - www.salesforce.com - there is a non-profit version that is free and allows up to 10 users.