Webinar Q&A: Helping Clients Understand Tax Filing and Health Coverage (2016)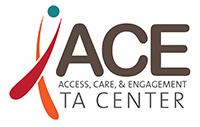 Questions and answers on tax filing and health coverage under Affordable Care Act plans.
Questions
1. Is tax preparation by a professional an allowable use of funds for ADAP or only with other Part B funds?
Yes, tax preparation by a professional is an allowable use of funds by both ADAP and Part B funds.
2. Can we provide tax preparation service to clients for the entire family or just the client?​
The case manager may direct the family to local resources for tax preparation. HRSA/HAB Policy Clarification Notice #16-02 states that income tax preparation services are an allowable use of funds for eligible people living with HIV. The RWHAP service category, "Other Professional Services" is available to assist clients in filing Federal tax returns that are required by the Affordable Care Act for all individuals receiving premium tax credits. The provider must be funded/authorized by the Ryan White Program to provide this service. We recommend contacting the Ryan White Program Part A or Part B program at the state, county or city level to see if tax preparation services for clients are available through a Ryan White Program in their area.
3. Who is supposed to ask clients to return money to ADAP if there was an overpayment of APTCs?​
This is determined by the individual jurisdictions and recipients of Ryan White program funds. Policies and procedures are determined locally. Ryan White program staff should educate their clients about the policies and procedures during the enrollment process and remind them about the local policies and procedures during renewal and ADAP recertification processes.
4. ADAPs can pay for tax liabilities due to overpayment of PTCs. Have any state ADAPs had clients withhold the amount of PTC reconciliation payment, telling clients to pay their tax liability minus the amount ADAP will pay for liability due to APTC reconciliation?​
HRSA/HAB PCN 14-02 states "It is also possible that a RWHAP client's actual premium tax credit is less than the client's APTC resulting in the client owing the difference back to the IRS. Had the client's APTC been calculated to reflect the actual premium tax credit, RWHAP would have been able to pay this difference on the front-end, in the form of higher insurance premiums. Therefore, if grantees choose and if resources are available, they may use RWHAP funds to pay the IRS any additional tax liability a client may owe to the IRS solely based on reconciliation of the premium tax credit. RWHAP grantees should take into consideration their decision to pay such additional tax liability for clients when determining how to operationalize a premium and cost sharing assistance program in accordance with HAB Policy Clarification Notice 13- 05: Clarifications Regarding Use of Ryan White HIV/AIDS Program Funds for Premium and Cost-Sharing Assistance for Private Health Insurance. RWHAP grantees and subgrantees are responsible for establishing and maintaining policies and procedures for coordinating such payments to the IRS since RWHAP grantees and subgrantees are prohibited from making any direct payments to clients. This payment to the IRS must be made from funds available in the year when the tax liability is due, even if the premiums that generated the tax liability were incurred in a previous funding year. However, under no circumstances can RWHAP funds be used to pay the fee (i.e., shared responsibility payment) for a client's failure to enroll in minimum essential coverage or any other tax liability owed by the client that is not directly attributed to the reconciliation of the premium tax credits. Therefore, this is determined by the individual jurisdictions or recipients of Ryan White program funds. Policies and procedures are determined locally.
5. Will ADAP pay the IRS if the client owes the IRS money because of an incorrect PTC?​
HRSA/HAB PCN 14-02 policy states RWHAP may be used to pay Tax Liabilities related to PTC owed to the IRS on behalf of the client. The procedure for this is determined by the individual jurisdictions and recipients of Ryan White program funds. Policies and procedures are determined locally and be consistent with HRSA/HAB Policy, RWHAP statute and federal regulations.
6. If client relies on insurance payment by ADAP but payment was not made for some administrative reason, can client re-apply to the Marketplace using one of the SEPs?​
Although there is not a specific SEP for lack of premium payment by a third party, such as ADAP, this may trigger an SEP if the client is able to demonstrate to the Marketplace that they meet an exceptional circumstance. The Marketplace Call Center at 1-800-318-2596 can help determine whether the client qualifies for an SEP and how to apply.
7. Is the new tool available in multiple languages?​
The HealthCare.gov tax tool is available in Spanish at: https://www.cuidadodesalud.gov/es/tax-tool/.
The ACE TA Center's "Stay Covered All Year Long" consumer tool is being translated into Spanish now and should be ready in a few weeks. The ACE TA Center's consumer tax tool is being reviewed for possible translation as well.
8. Are the tax forms also available in Spanish?
Many tax forms are available in Spanish at www.IRS.gov/espanol. Information on additional IRS resources that are available in Spanish can be found at https://www.irs.gov/uac/Newsroom/IRS-Tax-Help-en-Espanol or by calling 1-800-829-3676.
9. Is an undocumented client who files taxes exempt from the requirement for health coverage?​
Yes, undocumented individuals are exempt from the requirement to have health coverage. If they decide to file taxes, they can claim the exemption for non-citizens on Form 8965.
10. If an undocumented client was not able to enroll in the Marketplace because of mental health issues, do they qualify for a special enrollment?​
Undocumented individuals are ineligible for Marketplace coverage and APTCs. See a quick guide to immigrant eligibility for public programs, including Marketplace plans here: https://www.nilc.org/wp-content/uploads/2015/11/imm-eligibility-quickguide-2015-09-21.pdf
11. How soon after they file their taxes, will [a consumer] learn if they will receive a refund and go through the reconciliation process?​
This should occur right away - there are lines on Form 8962 to show under/overpayment. Line 26 will show any refund owed and Line 29 will show any overpayment that needs to be repaid. https://www.irs.gov/pub/irs-pdf/f8962.pdf
12. Will clients that expect a tax return this year and received an APTC get a return or does it depend on the reconciliation?​
It depends on the reconciliation. The reconciliation will determine whether or not a client is getting a refund or will owe money to the IRS, based on how much APTC he or she received and how much he or she was eligible to receive.
13. Can clients be denied service if they do not return the overpayment?
No, someone should not be denied RWHAP services for failure to repay any excess APTCs. APTC recipients need to file and reconcile their taxes in order to continue being eligible to receive APTCs the following year, which just means filing the Form 1040 along with Form 8962.
14. Does a client have to file for an exemption from health coverage if they were uninsured for less than three consecutive months, but eventually received health coverage?​
Yes. The best practice is to complete Form 8965 to claim the exemption. This type of exemption must be claimed through tax-filing (and not through the Marketplace application process).
15. Many clients on Medicaid do not meet the filing threshold for taxes; so why are they required to file when the IRS does not require them to file?
A Medicaid client who does not meet the filing threshold for taxes is not required to file. Individuals who are exempt from the requirement to file taxes are also exempt from the requirement to have health insurance, but if they choose to file anyway, they can either prove their Medicaid coverage or claim the exemption for being under the filing threshold.
16. Can a client who was denied Medicaid apply for coverage through the Marketplace under the special enrollment?
There are limited Special Enrollment Periods (SEPs) for individuals who applied for Medicaid during open enrollment and then found out they were ineligible outside of the open enrollment period - but in general, there is NOT an SEP for getting a Medicaid denial.
17. If a person only receives Medicare and SSDI (Social Security Disability Insurance), are they obligated to file taxes?
It depends on the income-filing thresholds for individuals receiving SSDI - to find out whether an individual's SSDI benefits are taxable, see IRS Publication 915.
18. Are tax assistors aware of the reconciliation process?
Yes, individuals who help people with taxes should be aware of the reconciliation process.