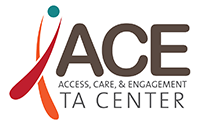 From the ACE TA Center Listserv 
Organizations operating in states that use HealthCare.gov can apply now to become a certified application counselor designated organization (CDO) for plan year 2022. 
What is a CDO, and should my organization get certified?
In states using HealthCare.gov (also known as the Federally-facilitated Marketplace), CDOs oversee certified application counselors (CACs), who are trained and able to help consumers seeking health insurance coverage options through HealthCare.gov
In order for your organization to be designated as a CDO, the organization must submit an online application and enter into an agreement with the Centers for Medicare & Medicaid Services (CMS).
New applicants must apply to CMS to become a CDO between Tuesday, June 1 - Tuesday, August 31. 
Organizations that are currently an active CDO with CMS do not need to apply. If you are unsure if your organization has an active CDO agreement with CMS or have a question about the process, contact CMS at [email protected].
What are my options if my state is not using HealthCare.gov?
Please note, CMS does not certify individuals as CACs in states that operate State-Based Marketplaces. If your state doesn't use HealthCare.gov, you may still find the CAC training to be a helpful resource. You can also check with your state's Marketplace, or contact your state's Department of Insurance for state-specific certification options and training resources.
Staff at your organization can sign up for Certified Application Counselor training now
Although the 2022 CMS Certified Application Counselor (CAC) and Non-Navigator Assister Certification Training is not yet available, staff and volunteers can enroll in the 2021 training now, to help clients enroll through a Special Enrollment Period (SEP) including the general SEP that is open now through August 15, 2021. This free training is a great way to get your staff trained on the enrollment process, and learn to answer questions your clients may have about getting enrolled.
The training is hosted by the Marketplace Learning Management System (MLMS): the online web-based training platform for assisters providing application and enrollment assistance to consumers in states that use HealthCare.gov.