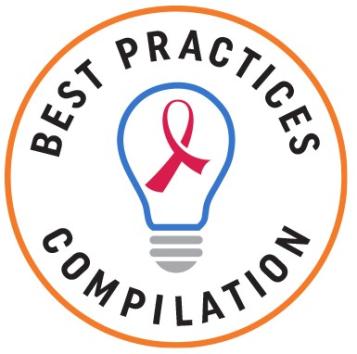 As of May 2023, there are eight HIV care interventions in the RWHAP Best Practices Compilation that focus on transgender persons with HIV.
Each has some level of demonstrated effectiveness at improving client outcomes along the HIV care continuum. Examples include:
Transgender Health Program Integrated Into HIV Prevention and Care at Rutgers integrated it into their Infectious Disease Practice. The program conducted community outreach to engage transgender men and women in care, trained all staff on gender affirming care, hired transgender staff, provided gender affirming care and hormone treatments onsite, and offered mental health support to patients.
Healthy Divas focuses on empowering transgender women with HIV to achieve their personal health goals. Three sites implemented the intervention as part of the E2i initiative funded through the RWHAP Part F SPNS program from 2017 through 2021.