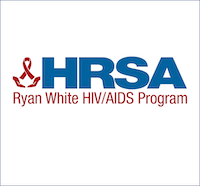 HRSA's HIV/AIDS Bureau has released the following Notice of Funding Opportunity (NOFO) announcements.
HIV Care for Women, Infants, Children, and Youth 
Funding is for existing and new projects in select geographic areas to deliver HIV services under the Ryan White HIV/AIDS Program's (RWHAP) Part D. According to the announcement, Coordinated HIV Services and Access to Research for Women, Infants, Children, and Youth (WICY) Existing Geographic Service Areas (HRSA-22-037), "applicants must propose to provide family-centered care in outpatient or ambulatory care settings to low income women (25 years and older) with HIV, infants (up to two years of age) exposed to or with HIV, children (ages two to 12) with HIV, and youth (ages 13 to 24) with HIV." Applications are due January 28, 2022.
A pre-application webinar for HRSA-22-037 will be held December 7, 2021.
Health Coverage TA and Training
Access, Care, and Engagement Technical Assistance Center (ACE TA Center) is a three-year cooperative agreement (HRSA-22-024) to build the capacity of RWHAP agencies in navigating the ever-changing health care landscape while also helping people with HIV to access and use their health coverage. Applications are due by January 21, 2022.
Access the pre-application webinar materials for HRSA-22-024