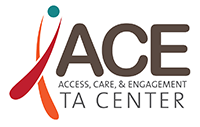 From the ACE TA Center Listserv
Did you know that Medicare has two different annual Open Enrollment Periods, and one started this month?
It's important to help Ryan White HIV/AIDS Program (RWHAP) clients who are enrolled in Medicare understand when and how to make changes to their Medicare coverage each year. By comparing coverage options each year, people can find a plan that best meets their needs in terms of costs and coverage. Just like people, Medicare plans change each year, too!
Happening now: Medicare Advantage Open Enrollment: January 1 – March 31
During Medicare Advantage Open Enrollment, people who are currently enrolled in a Medicare Advantage plan (and want to make changes) can:
Switch to a different Medicare Advantage Plan with or without drug coverage
Go back to Original Medicare and, if needed, also join a Medicare Part D prescription drug plan.
Each Medicare Advantage Plan can have different costs and different rules for how your client gets services. These rules can change each year, so now is the time to help your clients who are enrolled in a Medicare Advantage plan actively review their coverage and make changes if necessary.
Help connect clients to one-on-one assistance for Medicare enrollment.
During Medicare Advantage Open Enrollment, you can connect clients to your local State Health Insurance Assistance Program, often called SHIP. This program may have a different name in your state. SHIP counselors provide free, local health coverage counseling and information to people who have Medicare and can help Medicare enrollees to navigate coverage changes.
Providing one-on-one enrollment assistance helps ensure that RWHAP clients learn about the best Medicare coverage option to meet their health needs.
Need help with the basics of Medicare?
Check out our ACE TA Center resources on the basics of Medicare eligibility, coverage options, the enrollment process, and prescription drug coverage: