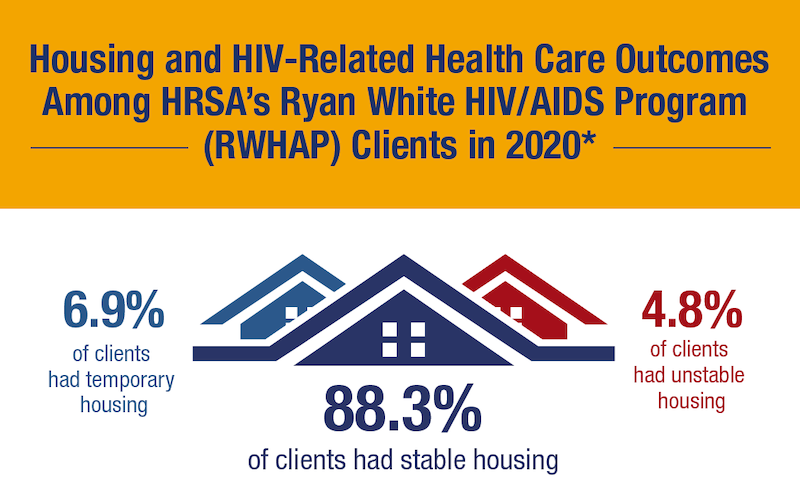 HRSA's HIV/AIDS Bureau has updated its infographic on housing status among people getting HIV care from the Ryan White HIV/AIDS Program (RWHAP). 
The infographic, Housing and HIV-Related Health Care Outcomes Among HRSA's Ryan White HIV/AIDS Program (RWHAP) Clients in 2020 (HRSA, January 2022), depicts three key data variables for RWHAP clients: overall housing status, populations with disproportionately high housing gaps, and viral suppression rates by housing status.  
Impact of Unstable Housing on Viral Suppression
The negative impact of unstable housing on viral suppression is significant, although RWHAP programs have significantly narrowed this gap in recent years, as depicted by the following table. 
| | | | |
| --- | --- | --- | --- |
|   | 2020 | 2018 | 2010 |
| Unstable Housing | 76.8% | 72.4% | 54.8% |
| Temporary Housing | 83.8% | 80.7% | 63.7% |
| Stable Housing | 90.4% | 88.4% | 71.2% |
See our Housing & Homelessness resource page and The HIV, Housing & Employment Project