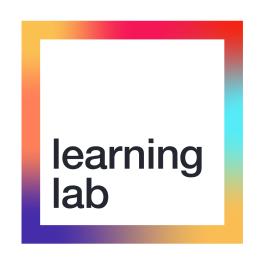 From HRSA's CQII - Join One of the New Learning Labs
Are you striving to improve patient care, health outcomes, and patient experience? Could you use a little help strengthening your quality improvement knowledge, skills, practices, and leadership? If so, CQII Learning Lab is for you!
Learn more. Download the flyer, Join One of Our New Learning Labs.
The Center for Quality Improvement & Innovation (CQII) has developed a virtual quality improvement training program, QI Learning Lab, with five independent courses: Beginner QI 101, Intermediate QI, Advanced QI, Coaching QI, and Experience-Based Co-Design (EBCD) in QI.
Each highly interactive course uses a case-based learning approach with real-world examples addressing gaps along the HIV care continuum. Labs consists of an orientation/pre-work session, followed by six 90-minute or 120-minute virtual learning sessions every two weeks (lasting 3-months), and finally a capstone session (3–6 months later) where participants showcase their QI learnings and project outcomes. Between sessions, participants complete practical assignments and receive feedback from Lab faculty members as well as peer participants throughout.
See which lab is right for you in the flyer, Join One of Our New Learning Labs and visit CQII Learning Lab. Once you're ready to join, apply today by completing the Learning Lab application.
Questions? Contact Andrea Mayer, the Learning Lab coordinator.