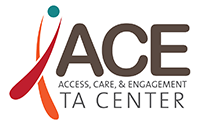 From the ACE TA Center Listserv - Health Coverage technical assistance highlights on Marketplace Coverage and Medicare.
Marketplace Coverage
Tax Filing Deadline Extended. The federal income tax filing deadline for the 2020 tax year has been extended to May 17, 2021 by the Treasury Department and the Internal Revenue Service.
Training Webinars
Helping Clients Understand Tax Filing and Health Coverage. This year's annual tax filing webinar is available on-demand. Presenters from the ACE TA Center and our partner NASTAD explain how to help clients prepare to file their taxes and make sure they stay eligible for premium tax credits. The webinar also explains which clients need to file based on their 2020 health coverage and how to get tax filing assistance.
The COVID-19 Special Enrollment Period: How RWHAP clients can benefit. In this March 9, 2021 webinar, ACE TA Center staff and partners discussed the new HealthCare.gov and state-based marketplace SEPs and Open Enrollment extensions, as well strategies for how you and your organization can support clients to get enrolled or change to a new plan.
For Consumers
Taxes and Health Coverage. Help your clients understand the relationship between health coverage and taxes as they prepare to file in 2021. Also available in Spanish and Haitian Creole.
For RWHAP Staff
Help consumers file their taxes. Taxes may not be fun, but they play an important role in helping clients receive and stay eligible for Marketplace financial assistance. Review our financial help and tax resources to make sure that you give your clients accurate and up-to-date guidance around filing taxes in 2021.
Medicare Coverage
One-on-One Medicare Enrollment Assistance for Ryan White HIV/AIDS Program Clients. This resource for RWHAP staff provides an overview of State Health Insurance Assistance Programs (SHIP), which provide free, local, and unbiased health coverage counseling and information to people who are enrolled in Medicare or who are about to become eligible for Medicare.
Medicare Advantage Open Enrollment ends on March 31. During this time, people who are already enrolled in a Medicare Advantage Plan (with or without drug coverage), can switch to another Medicare Advantage Plan (with or without drug coverage). People can also drop their Medicare Advantage Plan and return to Original Medicare (with the option to join a Medicare drug plan).