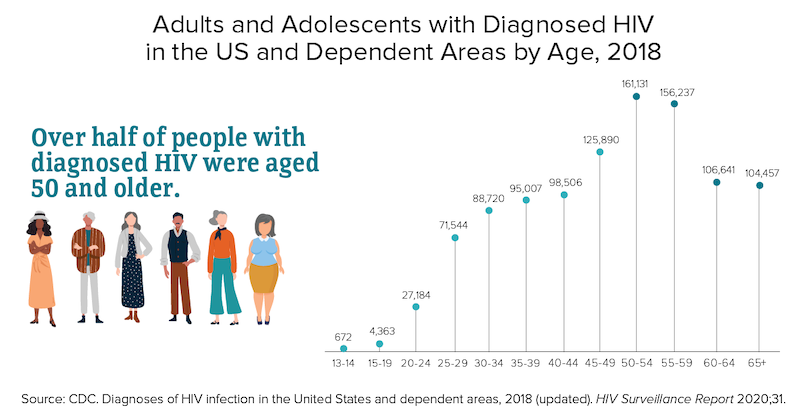 Medicare is a growing source of health coverage for people with HIV. According to CDC, approximately nine percent (9%) of people with HIV in the U.S. are 65+. An equal percentage are 60-64 and have Medicare eligibility on the horizon.
Thus, we draw your attention to open enrollment season for Medicare, which started October 15 and ends December 7 for coverage that begins January 1, 2021. The HRSA-funded ACE TA Center has prepared a collection of tools on health coverage topics, from Medicare to the Affordable Care Act Marketplace. The Medicare Coverage for People with HIV collection includes, for example, Medicare Prescription Drug Coverage for RWHAP Clients as well as information about Medicare's Parts, Transitioning from Marketplace to Medicare Health Coverage, and Financial Help for Medicare. 
Another resource of note is MAPRx's 2021 Open Enrollment Guide, prepared by the Lupus Foundation of America.
See our Aging topic page and blog Ryan White and HIV/AIDS Aging Awareness Day