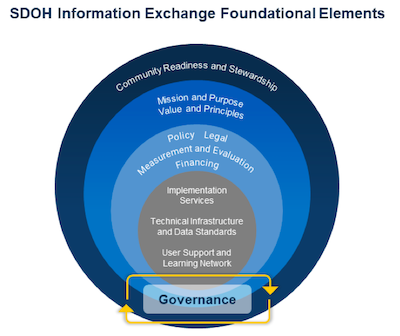 Better data coordination. Better services. Better health outcomes. That's the hope and focus of Social Determinants of Health Information Exchange Toolkit, a new document outlining ideas on how programs can improve data coordination and sharing in order to support improvements in health care outcomes. 
The document outlines ideas, challenges, and resources for dealing with legal, financial, user learning, and other areas for the Information Technology field to grapple with in working collaboratively to improve data collaboration. 
The toolkit was prepared out of the HHS Office of the National Coordinator for Health Information Technology with a supporting technical expert panel and contract staff.