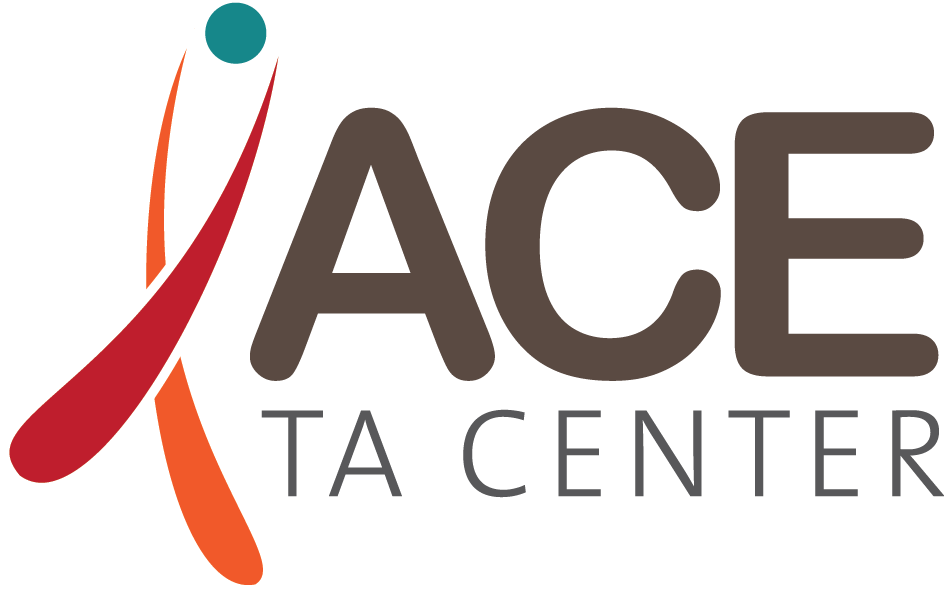 From the ACE TA Center Listserv - Health Coverage Technical Assistance Highlights from the ACE TA Center
Marketplace Coverage
CMS Extends Marketplace Open Enrollment Period through January 15 
On Friday, September 17th, the Centers for Medicare and Medicaid Services (CMS) announced that Open Enrollment will run from November 1, 2021 through January 15, 2022 on HealthCare.gov. This gives consumers an additional 30 days to review and choose health coverage. However, consumers should enroll by December 15 for coverage that starts January 1, 2022.
CMS is also expanding services provided by Federally-Facilitated Marketplace (FFM) Navigators to include information and assistance on post-enrollment topics such as the Marketplace-eligibility appeals process and Marketplace-related components of premium tax credit reconciliation.
View this CMS Fact Sheet for more information. Visit this ACE TA Center webpage, 2022 Marketplace Open Enrollment, for open enrollment dates and deadlines and information for state-based exchanges.
The 2022 Assister Certification Training is now available
CMS released its updated Assister Certification Training curriculum in preparation for the 2022 Marketplace Open Enrollment.
The training is hosted on the Marketplace Learning Management System (MLMS), the online web-based training platform for assisters providing application and enrollment assistance to consumers living in states that use HealthCare.gov. Learn what type of Marketplace your state uses.
Note: Certified Application Counselors (CACs) must be certified through a CAC Designated Organization.
Enhanced financial help available for people who received unemployment compensation in 2021
People who received or who were approved to receive unemployment compensation in 2021 are eligible for enhanced subsidies, including Advanced Premium Tax Credits (APTCs). This includes people who make below 100 percent or above 400 percent of the federal poverty level (FPL)
Update: CMS has clarified that enhanced subsidies are available to all qualifying members of a household if the eligible taxpayer qualifies.
Find out who is eligible, how to apply, and what it means for consumers in states that have not expanded Medicaid in this ACE TA Center policy blog, Marketplace Subsidies and Unemployment Compensation.
COBRA subsidies and related Special Enrollment Period
As part of the American Rescue Plan Act, eligible individuals can receive fully subsidized COBRA premiums from April 1 through September 30. CMS created a new Special Enrollment Period earlier this year that allows eligible individuals to enroll in Marketplace coverage when their subsidized COBRA premiums end on or before September 30.
Note: Clients still enrolled in COBRA may be held responsible for COBRA premium payments after October 1, 2021.​​​​
Learn more about Marketplace coverage options for COBRA enrollees in this ACE TA Center policy blog, American Rescue Plan Subsidies Make Marketplace and COBRA Insurance More Affordable, and view this resource about COBRA coverage and the Marketplace. 
View the webinar recording and slides for Basics of Health Coverage Enrollment: Strategies and Resources for New Program Staff. This ACE TA Center webinar showcased the lifecycle of health coverage as well as practical strategies and tools to engage, enroll, and retain Ryan White HIV/AIDS Program (RWHAP) clients in coverage. This annual orientation webinar introduces new program staff (or staff with new roles) to ACE TA Center tools and resources to support staff in their role. It also serves as a helpful refresher for returning and/or continuing staff.
Resources for HIV Program Staff
Getting Ready for Open Enrollment: Building Enrollment Partnerships
On August 27, CMS announced the award of $80M in Navigator grants to 60 Navigator organizations nationwide. As part of the application process, Navigators were required to demonstrate competency in serving historically disenfranchised communities, including LGBTQ populations, racial and ethnic minorities, and rural communities.   
By building trusted enrollment partnerships and educating community partners and staff now, your organization can help ensure that all eligible clients get one-on-one assistance and find a health plan that best meets their needs.
Learn more on the ACE Resources for Enrollment Assisters page. 
The COVID-19 Special Enrollment Period has passed, but there are still opportunities to enroll in coverage
Consumers who experienced certain life events, special circumstances, and other factors may be able to qualify for a Special Enrollment Period (SEP). An individual eligible for an SEP may either enroll in health coverage for the first time or make changes to their existing health coverage outside of the standard Marketplace Open Enrollment Period.
Download the ACE TA Center's Special Enrollment Periods Consumer Fact Sheet to learn more. 
Medicare Coverage
Medicare Open Enrollment starts October 15 
Medicare Open Enrollment Period runs from October 15th to December 7th. During this time, consumers can switch, add, or drop a plan. Changes made during this period will go into effect on January 1st. 
What can a consumer do?
Change from Original Medicare to a Medicare Advantage Plan.
Change from a Medicare Advantage Plan back to Original Medicare.
Switch from one Medicare Advantage Plan to another Medicare Advantage Plan. 
Switch from a Medicare Advantage Plan that doesn't offer drug coverage to a Medicare Advantage Plan that offers drug coverage.
Switch from a Medicare Advantage Plan that offers drug coverage to a Medicare Advantage Plan that doesn't offer drug coverage.
Join a Medicare drug plan.
Switch from one Medicare drug plan to another Medicare drug plan.
Drop Medicare drug coverage completely.
Review Medicare Coverage tools and resources from the ACE TA Center.
The above information is taken from CMS.
Have a question? Email the ACE TA Center