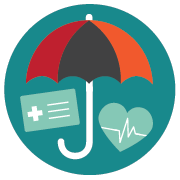 This webinar covers the basics of Medicare-Medicaid dual eligibility for Ryan White HIV/AIDS Program (RWHAP) clients. The webinar covers:
Health coverage considerations for RWHAP clients who are dually eligible
Best practices for helping dually eligible clients enroll in health coverage
Financial assistance options
Sources of enrollment support for RWHAP case managers and program administrators
Intended Audience
This webinar is for program managers, case managers, and other staff that conduct outreach, benefits counseling and enrollment activities, as well as the recipient staff that support these programs. RWHAP recipients: please share this opportunity with your subrecipient providers.
Part of Collection