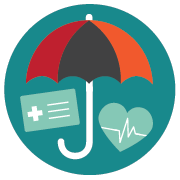 This on-demand webinar covers Medicare Enrollment and Coverage for Ryan White HIV/AIDS Program (RWHAP) Clients. The webinar recording, slides, and companion guide are available at the bottom of this page. You'll also find a recording and transcript for the Q&A session held on May 10th, 2022, which followed a pre-recorded webinar viewing.
During the extended Q&A session on May 10th, ACE TA Center staff and Medicare experts answered questions, including frequently asked questions from past Medicare webinars, and shared tips and best practices for engaging and enrolling RWHAP clients in Medicare coverage.
Intended Audience
This on-demand webinar and Q&A session will be especially useful to program managers, case managers and other staff that conduct outreach, benefits counseling and enrollment activities, as well as the recipient staff that support these programs. RWHAP recipients: please share this opportunity with your subrecipient providers.
Supporting Files