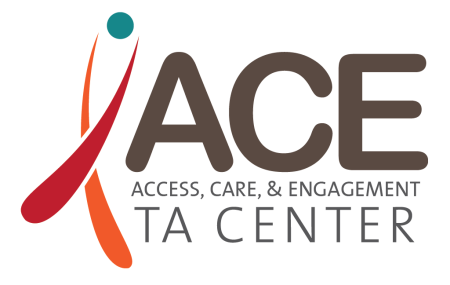 Update: Medicaid eligibility reviews begin soon, help Medicaid clients stay covered
State Medicaid programs will begin conducting Medicaid eligibility reviews for all enrollees in February, March, or April 2023. The review process will continue for the next 12 months, until all enrollees' eligibility has been reviewed. The process, called "Medicaid unwinding," is starting because of legislation that was passed in December 2022.
During the unwinding process, approximately 15 million people, including people with HIV, could lose coverage. Of that, an estimated 6.8 million will lose coverage because of out-of-date paperwork or for waiting too long to respond to requests for information from Medicaid, even though they are actually eligible. People who are no longer eligible for Medicaid will need to explore alternative health care coverage options. RWHAP staff can help by making sure clients do not experience a gap in coverage.
What will this look like in your state?
Each state is responsible for developing its own process and timeline. States are required to start reviewing the eligibility of every person enrolled in Medicaid in February, March, or April. They will have up to 12 months to initiate requests for renewal. States that choose to begin the process in February can start disenrolling people from Medicaid as soon as April 1, 2023.
State Medicaid programs will begin contacting all Medicaid enrollees and requesting information to begin the renewal process. This might include a letter or a phone call. It is critical that individuals contacted by their Medicaid program follow up and provide any information requested. If a person does not (or cannot) respond to requests for information, they risk being disenrolled from Medicaid, regardless of their eligibility.
See the sidebar: Your clients need your help—now and over the coming year.
What can RWHAP programs do right now, to help Medicaid clients stay covered and avoid gaps in care?
Encourage clients to confirm or update their contact information with their state Medicaid agency, including their mailing address, phone number, and email address. This will ensure that renewal related communication successfully reaches the client.

Contact information for each state's Medicaid agency can be found here.

Remind clients to check their mail frequently for letters from their state Medicaid agency, which may include notices of eligibility or renewal forms.
Build enrollment capacity, including partnering with local Navigator organizations or other enrollment specialists, who can help clients enroll in other coverage options if they're no longer Medicaid eligible.
Why is Medicaid unwinding happening now?
In early 2020, Congress put into place protections for people enrolled in Medicaid to ensure that they were able to stay covered during the COVID-19 pandemic. Under this policy, called the continuous coverage requirement, no Medicaid enrollee had their eligibility reviewed during this time. Originally, this requirement meant that continuous coverage protections would stay in place as long as there was an official Public Health Emergency declaration, but Congress changed this requirement in December 2022, when Congress set an official end date for the continuous coverage requirement (March 31, 2023) and the start of Medicaid unwinding.