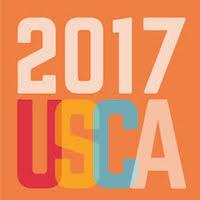 Models and Best Practices
People who receive services through the Ryan White HIV/AIDS Program (RWHAP) do far better in terms of retention in care and viral suppression compared with the general population of people living with HIV in the United States. The RWHAP formula for this success is referred to as the model of comprehensive HIV care.
Features of that model were shared in the HRSA Innovative Service Models and Best Practices workshop. Resources described in the session are available as videos, curricula, resource inventories, and other formats. Highlights:
Reaching Black Gay Men
HRSA has funded several projects aimed at improving HIV care among black gay men. The first, His Health, is a TA and training project in partnership with the National Alliance of State and Territorial AIDS Directors (NASTAD). Terrance Moore of NASTAD explained that the project focuses on the latter half of the HIV Care Continuum: retention in care and viral suppression. In designing the project, staff members didn't buy the argument that it is difficult to connect with black MSM. Rather, they identified a need for products and tools built by black gay men that could reach them at various stages of their lives.
His Health resources include a care model inventory, continuing education and interactive learning modules, and webinars.
The second effort is called Well Versed (no longer active), also developed under the auspices of NASTAD with HRSA funding. Well Versed is designed to break down communication barriers. The project's website presents a simple platform describing what to do before, during, and after a clinic visit.
Medical Homes for Homeless HIV Positive Individuals
HRSA's Melinda Tinsley outlined the medical homes initiative under HRSA's Special Projects of National Significance (SPNS), which is the R&D arm of RWHAP, according to Tinsley. She stated that people who do get into RWHAP care are doing well. Most of those in care are keeping their appointments and are achieving viral suppression. But some individuals don't have what many others take for granted: stable housing. While most (84.6%) RWHAP clients have some form of housing, 9.8% have only temporary housing and 5% have unstable housing (2015 RWHAP Data Report).
This SPNS initiative focuses on the unstably housed and on those most at risk of housing instability. Nine demonstration sites reached over 1,100 unstably housed individuals, and more than 900 of them were subsequently enrolled in the multisite evaluation. The majority were successfully engaged in care and eventually achieved viral suppression.
The interventions were multifaceted, including co-location of health care and housing/shelter units, special needs units for PLWH in housing programs, mobile health teams, emergency housing programs, relationships with nontraditional landlords, coordinated services directed through committee structures, and increased access to behavioral health care (e.g., use of MAT, coordination with behavioral health teams). Sites also deploy teams of navigators working in areas such as client tracking, outreach, and supporting retention in care (e.g., accompaniment to appointments, transportation).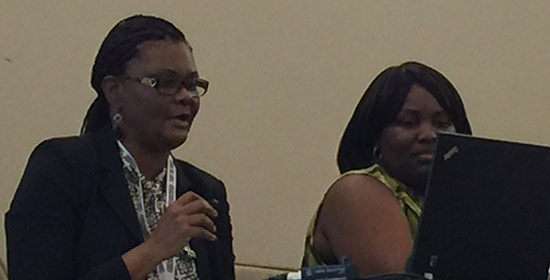 One Collaborative Model
One of the SPNS medical home sites is Family Health Centers of San Diego. Staffer Verna Gant explained their collaborative model of a HRSA FQHC and a homeless service site. Their network implementation model includes network navigators, integration of behavioral health and HIV primary care, partnerships with housing providers and landlords, system level coordination (e.g., housing, health, mental health), and "moving beyond the [four] clinic walls."
For example, one client, with an adequate source of income, was nonetheless not stably housed. Staff members spent time calming him and assessing resources to help him secure stable housing--something he simply could not focus upon by himself. Another client, a 21-year-old who never had a birth certificate or a place to call home, was helped by the staff to receive and retain both. He also receives HUD supportive housing and general relief support from the county.
Transgender Women of Color
Jessica Xavier, a HRSA Health Scientist, summarized data on HIV and transgender individuals, particularly transgender women of color, who are at particularly high risk of HIV infection. Citing a UCLA study, Xavier said there an estimated 1.4 million people in the United States who are transgender.
The SPNS Initiative Enhancing Engagement and Retention in Quality HIV Care for Transgender Women of Color focuses on the multiple barriers to care faced by many transgender individuals: health care stigma and past discrimination, prioritization of gender transition-related health care over HIV care, and concerns about adverse antiretroviral and hormonal therapy drug-drug interactions.
Greg Rebchook of the Center for Excellence for Transgender Health outlined data on the initiative's 5 client sites and 4 community sites. All used various theory-based interventions (e.g., social cognitive, social learning). The most common interventions included, among other aspects, community outreach and navigation services. All interventions were culturally competent in design, with supportive messages contributing to, for example, health literacy and increased social support.
Rebchook summarized preliminary data from a study that recruited 861 individuals, comprised approximately evenly of Latina and African American transgender women of color. About three-fourths of the study cohort had never received primary care and 39% had never received an ART prescription. Older and Latina participants were more likely to never have been in primary care, been prescribed ARV medications, and been retained in care. Rebchook emphasized that these data are preliminary, and additional insights and results will be forthcoming.
Building RWHAP Recipient Capacity to Engage PLWH in Health Care Access
HRSA's Kibbi Matthews Brown explained features of a HRSA/SMAIF project called Building RWHAP Recipient Capacity to Engage PLWH in Health Care Access. The cooperative agreement for the Capacity project was awarded to JSI. Its building blocks include the In It Together health literacy project targeting black MSM and the ACE TA Center. The project is in its first year and has thus far assessed the TA needs of agencies, hosted 6 webinars, and delivered 23 trainings to 191 health professionals.
Building Health Literacy
Michelle Vatalaro of JSI and Daniel Driffin, Lead Trainer for In It Together, reviewed the connection between health literacy and achieving maximum outcomes along the HIV Care Continuum. They also focused on the philosophy that health care providers have an obligation to address their clients' health literacy. The need to do so is significant, as an estimated 89 million people, or 36% of the U.S. adult population, have limited health literacy.
In It Together is a train-the-trainer model that has built--and continues to build--a cohort of health literacy trainers, focused on high-need communities, with trainers positioned to address health literacy needs in those localities. The project also conducts community training.
A range of approaches to health literacy communications was summarized, from the use of large font sizes and simple phrasing of information in print and electronic media to face-to-face community strategies (e.g., universal precautions approach, Ask Me, teach-back).