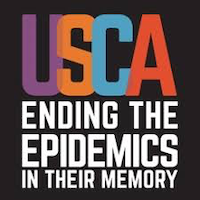 On Thursday, September 5, the opening plenary at USCA 2019 set the early mood at the meeting: the nation is quite possibly on the path to Ending the HIV Epidemic in America. Dr. Robert Redfield, CDC Director, sat down with Joy Ann Reid of MSNBC to share thoughts on making significant advances in HIV prevention, care and treatment.
"We have to change our clinical systems since many people living with HIV do not stay in care." Dr. Laura Cheever, HRSA HIV/AIDS Bureau
Said Redfield: The critical lynchpin isn't science but rather how we get treatment and prevention to all people. Redfield observed that many saw Ending the HIV Epidemic as aspirational but it is in fact doable by using the tools at hand, on prevention and treatment. 
The critical issue is "how to get people into the system that haven't been in the system." NIH's Anthony Fauci said the same in a later one-on-one with Reid: "It's no longer aspirational. It's reality." Added Fauci: "This is implementation. We have the tools." 
Watch this HIV.gov video on highlights from the opening plenary featuring federal agency leaders
"Disruptive innovation" is necessary, said Redfield in forms like non-traditional, non-clinical approaches. And for those who have not stayed in care, agencies cannot simply try to keep individuals into a care system that doesn't work for them. Perhaps the most crucial element: provide comprehensive access to prevention services, including PrEP, to all persons who are vulnerable, and not just in a clinic but all settings.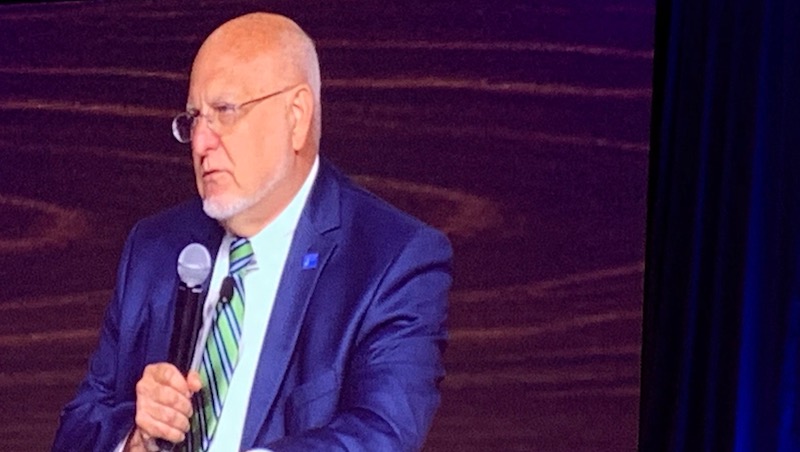 The sentiment of new approaches was echoed by Dr. Laura Cheever, Associate Administrator for the HRSA HIV/AIDS Bureau, in a later panel with community representatives, "We need to be delivering services differently," said Cheever. Said Tori Cooper, a self-proclaimed dark-skinned black transgender woman in an orange polka dot dress who some providers see as invisible, is to "make sure you are equipping us with all the tools." "Build the public health leadership pipeline," the workforce for responding to the epidemic, advised Venton Hill-Jones of the Southern Black Policy and Advocacy Network.
"It's about treating people differently." Dr. Laura Cheever on Ending the HIV Epidemic
Housing and Ending the Epidemic
Among Redfield's many quotables was this one: "Housing is a medical issue." The sentiment was echoed by Amy Griffin, a Project Officer in HRSA's HIV/AIDS Bureau's Division of State HIV/AIDS Programs, in a Housing Institute panel with staff from HUD's Housing Opportunities for People with AIDS (HOPWA) and housing providers. 
See our Housing & Homelessness resources
HRSA has clear and inarguable data, in the RSR client level data report, that stable housing is a critical factor in HIV treatment efficacy. In 2017, 71.2% of Ryan White HIV/AIDS Program clients with unstable housing reached viral suppression, in a notable improvement from 2010's figure of 54.8%. But the achievement is lagging behind the overall RWHAP data, where 85.9% had reached viral suppression as of 2017.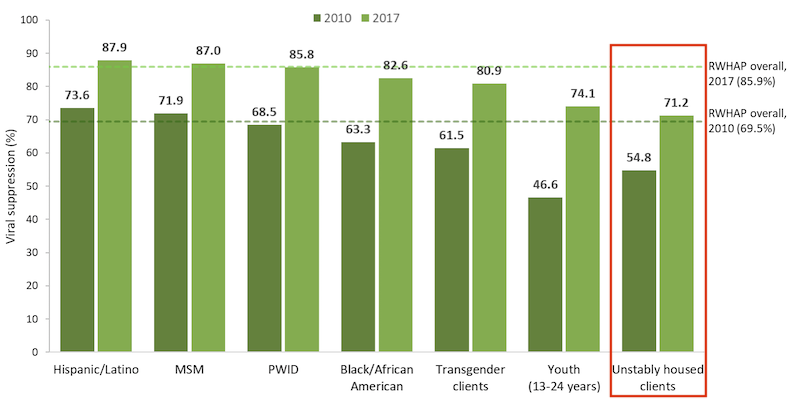 Griffin outlined the RWHAP role in providing housing services. Highlights:
RWHAP funds can be used for housing support: under Parts A, B, C and D. Allowable use of services is outlined under PCN 16-02, Ryan White HIV/AIDS Program Services: Eligible Individuals and Allowable Uses of Funds, along with program guidelines like payor of last resort and housing support that is limited to short-term or transitional support. In addition to PCN 16-02 is the August 2017 HRSA/HUD data integration letter, Integrating and Using the Housing Opportunities for Persons with AIDS and Ryan White HIV/AIDS Program Data Sets. 
As for use of funds, Ryan White has two types of case management: medical case management (which is focused on improving health care outcomes). The latter, non-medical case management, is path to connecting clients to housing as well as medical, social, and other services. Said Griffin, just one mechanism to help clients to access housing services is an annual, long term housing plan for every client with a housing need.
The HRSA HIV/AIDS Bureau's Ryan White HIV/AIDS Program SPNS demonstration project has funded various initiatives that have explored innovations in HIV care and housing. Among these, many of which have developed best practices available in our HIV Care Innovations: Replication Resources, include Building Medical Homes for multiply diagnosed HIV homeless populations, where the number of clients who were unstably housed increased by 48% over 18 months and 71% achieved viral suppression within 12 months. Other SPNS housing initiatives include HIV care and housing coordination through data integration to improve outcomes along the HIV care continuum (results coming soon) and Improving HIV health outcomes through the coordination of supportive employment and housing services, ongoing from 2017-2020.
Griffin also reviewed ways that Ryan White HIV/AIDS Program recipients can leverage and support housing, like:
Inclusion of housing services in planning processes and procurement ("include the right housing person on the planning body, the person who can make decisions")
A focus on housing in needs assessments; co-located housing and care services
Targeted adherence programs for people with HIV experiencing unstable housing
Inclusion of a housing indicator as a risk for non-adherence and/or medical retention and
Assessment of housing status as part of a care plan. 
Griffin also spoke to the value of data sharing across agencies, confessing to being "a social worker who likes data but data with a purpose."