Tuesday, September 13, 2022 - 2:00pm to 3:30pm EDT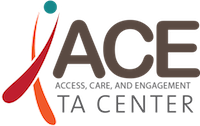 In Part I of the Preparing for Open Enrollment series, new RWHAP program staff (or staff with new roles) will be introduced to the ACE TA Center and to provide an overview of health coverage and its importance for RWHAP clients and people living with HIV. During the presentation, speakers will provide an overview of health coverage for RWHAP clients, including the basics of eligibility and enrollment for Marketplace, Medicare, Medicaid, and Medicare-Medicaid dual eligibility. Presenters will explain the relationship between the RWHAP, including ADAP, and health coverage and share common challenges and strategies to engage, enroll, and retain clients in health coverage. Throughout the presentation, presenters will highlight ACE TA Center tools and resources that can support new program staff in their day-to-day work.
This webinar is the first installment in a two-part series. Don't forget to register for Part II: Policy Updates and Account Tune Ups on September 22 at 2PM ET.