Thursday, September 22, 2022 - 2:00pm to 3:00pm EDT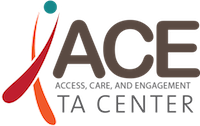 In Part II of the Preparing for Open Enrollment series, learn about recent and upcoming changes to federal and state health care policies and their implications for RWHAP recipients, subrecipients, and clients. Presenters will also discuss considerations for implementing new policies within organizations and programs. Finally, presenters will share strategies for preparing staff and clients for the 2023 Marketplace Open Enrollment Period, including the purpose and process of conducting Account Tune Ups. 
This webinar is the second installment in a two-part series. Review the materials from Part I on September 13 at 2PM ET here.
Browse for More