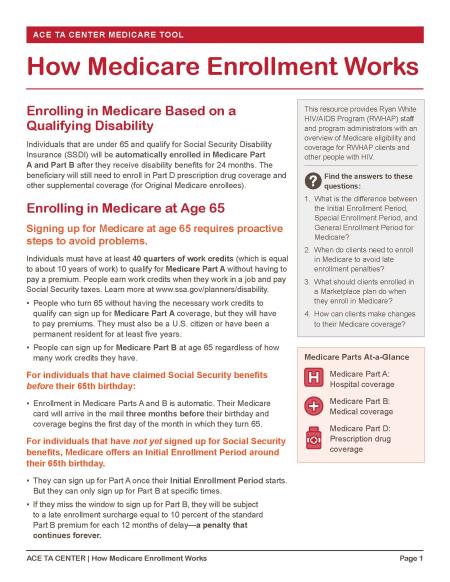 This resource provides RWHAP staff and program administrators an overview of Medicare eligibility and coverage for RWHAP clients and other people with HIV.
Find the answers to these questions:
What is the difference between the Initial Enrollment Period, Special Enrollment Period, and General Enrollment Period for Medicare?
When do clients need to enroll in Medicare to avoid late enrollment penalties?
What should clients enrolled in a Marketplace plan do when they enroll in Medicare?
How can clients make changes to their Medicare coverage?
Part of Collection