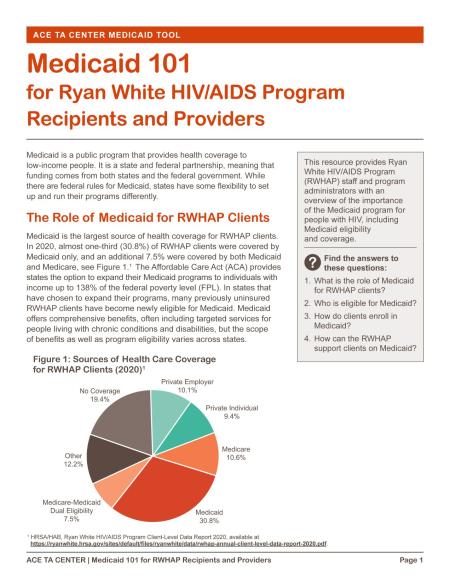 Medicaid is the largest source of health coverage for people with HIV and for RWHAP clients in particular. It is essential that Ryan White HIV/AIDS Program (RWHAP) staff including program administrators, case managers, and frontline staff understand the eligibility and enrollment rules for Medicaid, what the program covers, and how the RWHAP complements Medicaid coverage.  
This resource covers the following:
An overview of the Medicaid program, including eligibility and enrollment rules,covered services, and the programmatic differences between Medicaid expansion and non-expansion states.
The difference between Medicaid managed care and fee-for-service Medicaid.
How RWHAP recipients and subrecipients can find more information about the specific Medicaid program in their state.
How the RWHAP supports clients enrolled in Medicaid.