HRSA HIV/AIDS Bureau (HAB)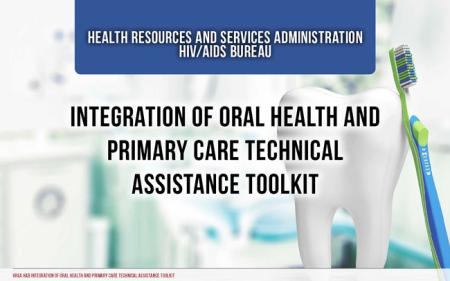 Strategies for assessing and reducing risk of oral health disease, building oral health care provider networks and referral processes, and supporting clients through patient navigation.
Insights for integrating oral health and primary care are based on the experiences of Ryan White HIV/AIDS Program (RWHAP) providers.
Also: The Guide to Oral Health Care for People with HIV webinar curriculum series
Components
Review of assessing risk and providing basic oral health services for people with HIV in HIV primary care clinics.

Review of the components of oral health and primary care integration.