Integration of Oral Health and Primary Care Technical Assistance Toolkit
HRSA HIV/AIDS Bureau (HAB)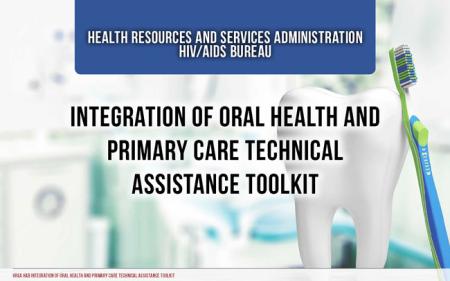 Oral health care is a common unmet need particularly among people with HIV. Based on the experiences of Ryan White HIV/AIDS Program (RWHAP) providers, this toolkit contains strategies for assessing and reducing risk of oral health disease, building oral health care provider networks and referral processes, and supporting clients through patient navigation.
These tools can benefit providers using multiple care approaches: from those providing oral health services onsite to those referring clients out to external dentists. 
Hear directly from recipients on their strategies for integrating oral health and primary care in the two webinars linked below.
See also the Guide to Oral Health Care for People with HIV webinar curriculum providers on delivery of oral health services for people living with HIV