Data Integration, Systems and Quality (DISQ) Team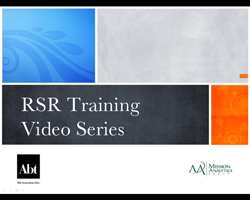 This series of videos covers the fundamental concepts behind the Ryan White Services Report (RSR) for new and experienced grantees.
Components
Software options for creating a valid client-level data file in the required xml format.

This video outlines the difference between data quality and program quality and explains why data quality is important.