National Center for Innovation in HIV Care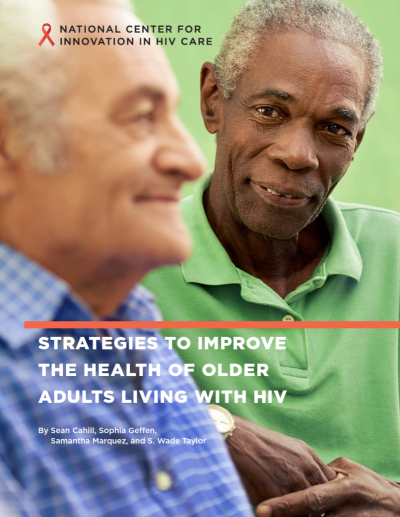 Exploration of the unique challenges that older adults living with HIV may face and five steps for health care providers and AIDS service providers to consider in addressing these challenges, including:
Training staff to provider affirming and culturally competent care for older adults living with HIV.
Screening for comorbidities, including mental health issues.
Addressing substance use, including tobacco use.
Promoting sexual health and HIV/STI prevention with older adults.
Strengthening social support networks.