The AIDS Drug Assistance Program Client Characteristics screen (see Figure 12) shows demographic characteristics of RWHAP AIDS Drug Assistance Program (ADAP) clients.
ADAP is a state- and territory-administered program that provides medications and access to health care coverage to low-income people with HIV who are uninsured or underinsured.
The initial view shows the most recent national ADAP data. Select a jurisdiction and a service category from the dropdown menus to change the data displayed.
Figure 12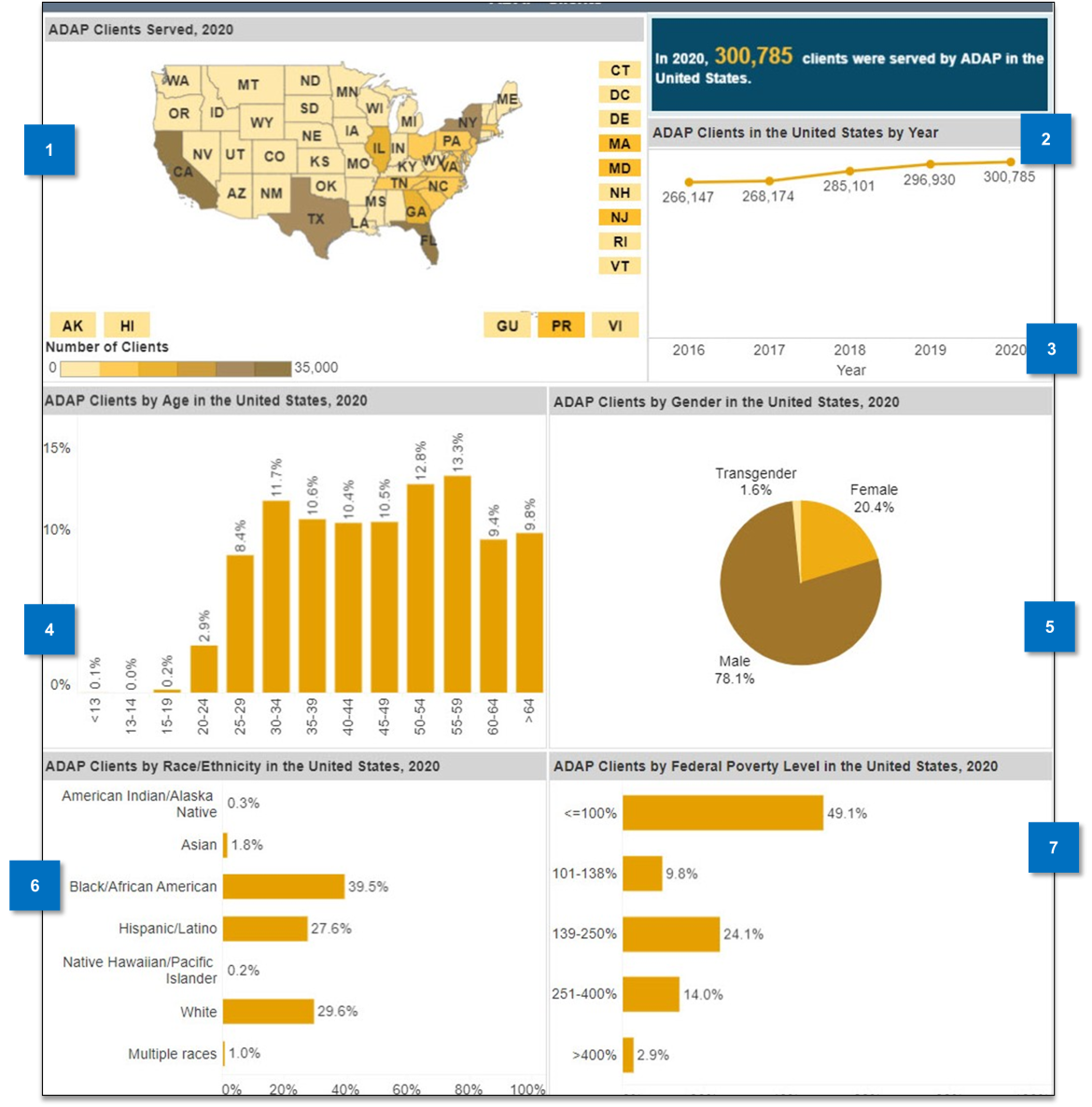 Main contents page for curriculum