The RWHAP Services Received screen (see Figure 11) shows the percentage of RWHAP clients receiving core medical and support services. Please refer to Policy Clarification Notice 16-02 for a complete description of the RWHAP service categories. 
The initial view shows the most recent national data. Select a jurisdiction from the dropdown menus to change the data displayed. 
This page also includes two tabs, which allow the view to be toggled between Core Medical Services and Support Services.
Figure 11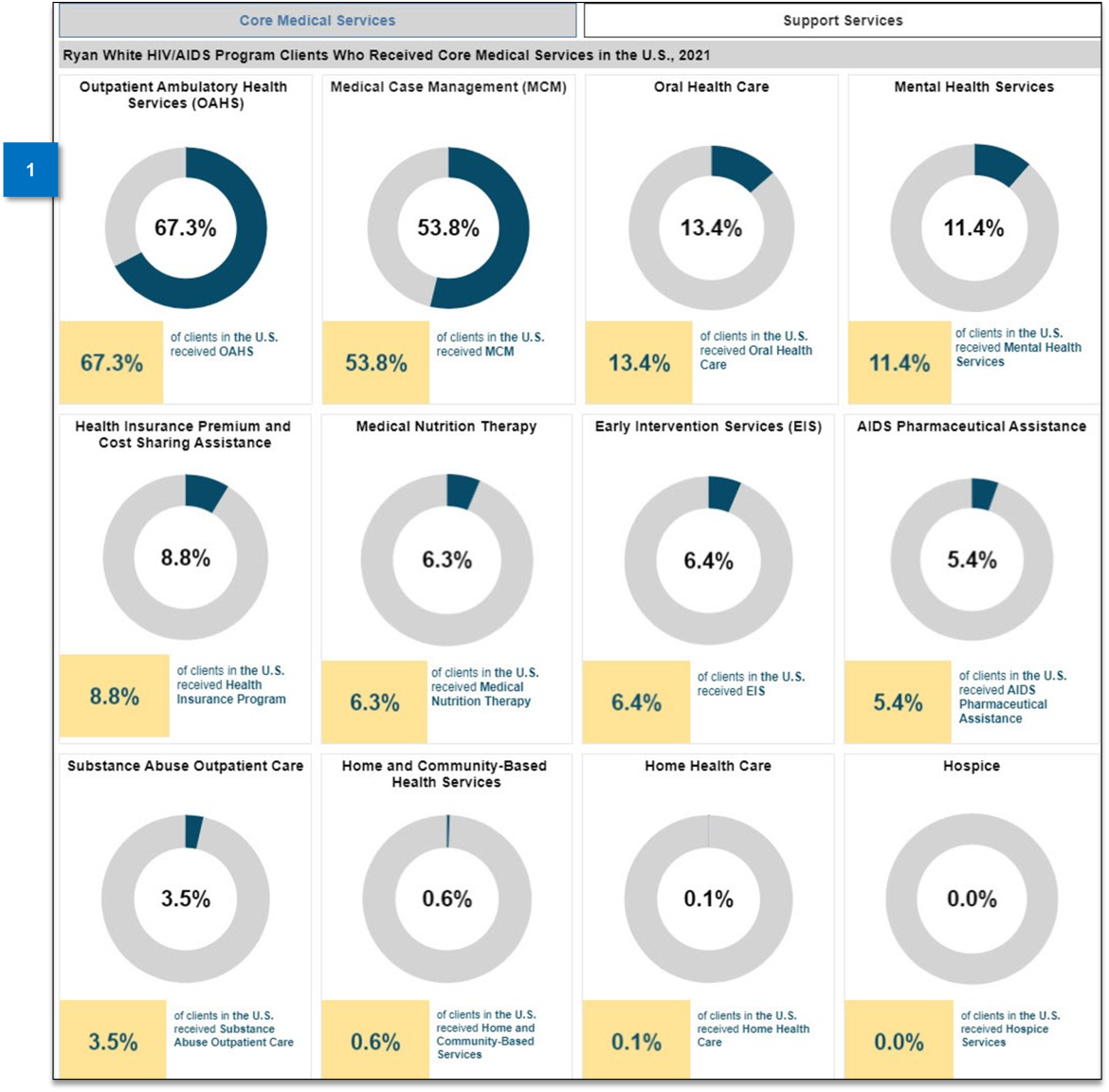 Main contents page for curriculum