About Standardized Performance
Recipients funded by the RWHAP differ in many important aspects, including the characteristics of the clients they serve. The RWHAP Compass Dashboard provides standardized performance tools to support jurisdictional comparison and evaluation.
Standardized performance allows "like-to-like" comparison of jurisdictions that may serve different populations.
Step 1: Standardized Outcome Measure
A statistical model is applied to the observed outcome measure (viral suppression or retention in care) that adjusts for key client characteristics.

Step 2: Standardized Performance Score
The observed outcome measure is compared to the standardized outcome measure to calculate the standardized performance score.

Step 3: Assign Range
Standardized Performance is reported as a quintile to demonstrate where a score falls within the range of all jurisdictions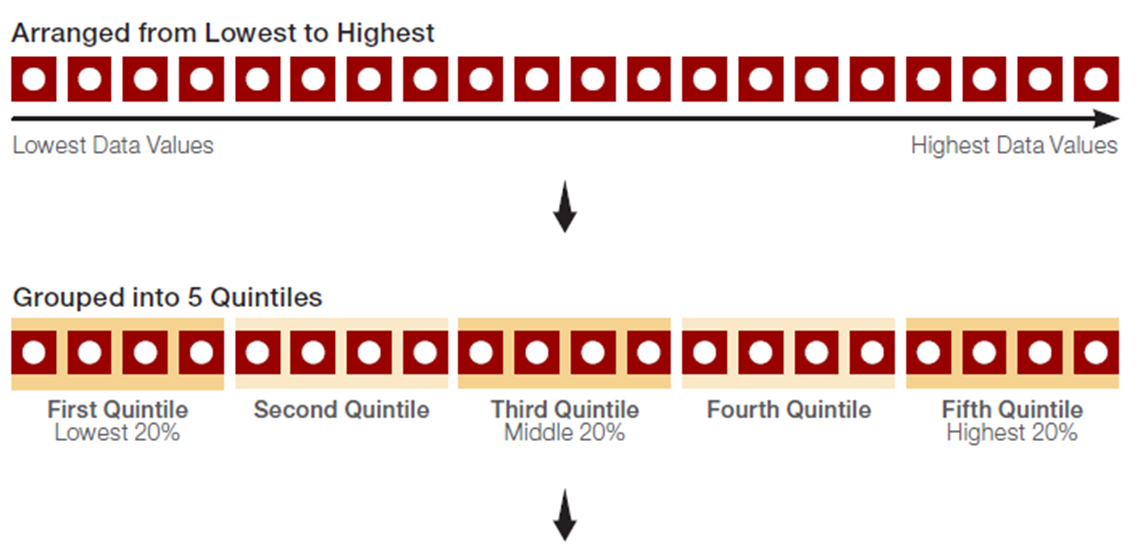 Dashboard View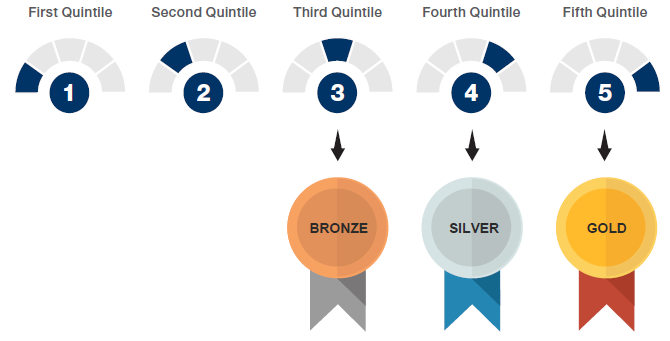 Benchmarking Performance by Jurisdiction Screen
When the Benchmarking Performance by Jurisdiction screen (Figure 6) first loads, it displays the most recent data for the first alphabetical state (Alabama). Select a different jurisdiction from the dropdown menus to update the view.
Figure 6
Main contents page for curriculum