HRSA HIV/AIDS Bureau (HAB)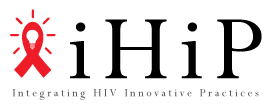 Resources to assist Ryan White HIV/AIDS Program and other HIV clinics to integrate buprenorphine programs within primary care settings.
Components
The recording from this webcast is no longer available, but the presenter slides are provided below.

In this webinar, clinicians from two Ryan White clinics with successful buprenorphine programs describe what buprenorphine is and how it works.

The purpose of this curriculum is to provide physicians with the information they need to educate their clinic staff and other stakeholders about integrating medication-assisted treatment (MAT) wit

Tool for HIV/AIDS clinical programs who are considering integrating opioid addiction treatment using buprenorphine.