Approaches to effectively engaging and retaining transgender women of color in HIV care. Features successes from the Special Projects of National Significance (SPNS) Program: TransLife Care in Chicago and the Bandy Martell Project in Fremont, California.
Topics
How projects provided a holistic set of services to address not just health needs, but legal aid, employment training, transportation, and relationship building.
What culturally competent care looks like and why it's crucial for transgender women of color, who face entrenched stigma, discrimination, and marginalization.
The essential role of peer navigators for retaining clients, and how programs can reduce turnover and keep them engaged with their work.
How to use harm reduction and trauma informed care to support clients along the HIV care continuum.
Presenters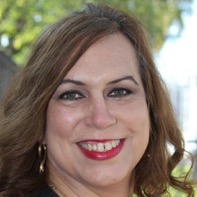 Tiffany Woods
Tri-City Health Center, Fremont, CA
The Brandy Martell Project
Tiffany Woods is a wife, mother of three, trans woman, longtime Bay Area LGBTQI advocate, community organizer and recognized local, state, and national LGBTQI leader.
As current Program Manager for Transgender Services at a FQHC clinic in Fremont, she insures the trans community has access to affirming, responsive healthcare and HIV prevention and care. The program she co-created in 2002, TransVision, is a nationally, and internationally recognized primary health and HIV program for transgender/gender non-conforming people at Tri-City Health Center, a federally-qualified health center (FQHC) serving Alameda County. TransVision is the first comprehensive health and social services program for transgender/gender non-conforming people in Alameda County. Ms. Woods produced the Annual Transgender Day of Remembrance event the last 11 years, which builds coalitions and brings community, allies, Oakland city officials, legislators and law enforcement together to educate, bring awareness, and combat transphobia. She is the LGBT Liaison for the Oakland Police Department and an LGBT Police Academy Diversity Trainer working with command to ensure respectful community interactions, responses, and policies; and as a member of City of Oakland CSEC Task Force, eliminating youth sex trafficking. Ms. Woods is currently providing technical assistance to CDC International in Central America for their National Transgender Health Service Strategy in Guatemala and Panama. In 2014, she was selected to the Trans 100 List –an annual list of 100 Transgender Individuals Making a Difference in the USA.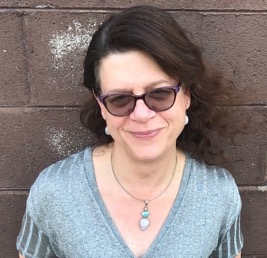 Josie Lynne Paul, MA, LCSW
Chicago House and Social Service Agency, Chicago, IL
TransLife Care Project
Josie has served as the Director of the TransLife Care Program, a program of Chicago House and Social Service Agency, since August 2014. She previously served on the TransLife Care Trans Advisory Board since the inception of the board in 2012. She provided administrative oversight, program design and coordination, and served as Project Director for the SPNS TWOC Initiative with Chicago House. Ms. Paul has almost 30 years' experience providing clinical services, supervision, management, program design, and program administration. Prior to coming to Chicago House, her career focused in substance use treatment and mental health, with experience working with individuals and families with chronic homelessness, poverty, trauma, chronic illness, and HIV.  Ms. Paul received her Master's in Social Work from the University of Chicago School of Social Service Administration in 1989. Josie is an out and proud woman of trans experience, sister, mother, daughter, artist, seeker of truths, and lover of all things purple.  
Part of Collection