SPNS Transgender Women of Color Initiative Intervention Manuals
HRSA HIV/AIDS Bureau (HAB)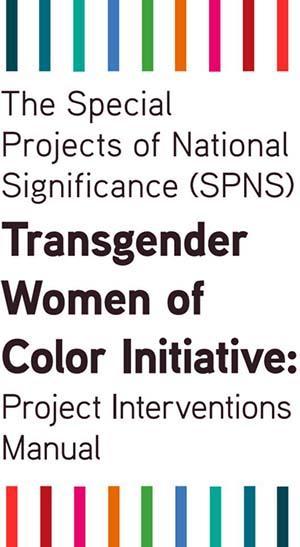 The Transgender Women of Color Initiative was a multi-site demonstration project and evaluation of innovative models for linkage to and retention in HIV care, conducted within HRSA HAB's Special Programs of National Significance (SPNS) initiative.
The initiative funded nine demonstration states to design, implement and evaluate innovative interventions to improve timely entry, engagement and retention in quality HIV care for transgender women of color living with HIV.
The primary focus of the initiative was to identify and successfully engage and retain in care transgender women of color who are infected with HIV but unaware of their status; are aware of their status but have never been engaged in care; are aware but have refused referral to care; or have dropped out of care.