HRSA HIV/AIDS Bureau (HAB)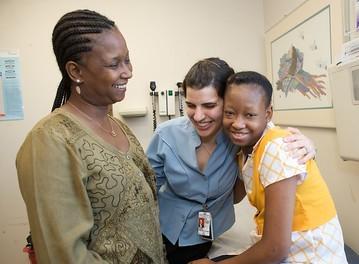 The Ryan White HIV/AIDS Program Part D Women, Infants, Children, and Youth (WICY) Basic Training Program provides training and education on programmatic and legislative requirements for new and continuing RWHAP Part D program recipients. The training series focuses on providing recipients and subrecipients with ongoing knowledge about the requirements and expectations of implementing a RWHAP Part D program. The syllabus includes resources from TargetHIV, RyanWhite.HRSA.gov, and other trusted sources.
RWHAP Part D WICY Basic Training Program
RWHAP Part D Community Forum
The Ryan White HIV/AIDS Program Part D Community Forum is a platform for RWHAP Part D recipients to share information and provide peer-to-peer assistance. The purpose is to promote collaboration and information sharing across the RWHAP Part D community. Members of the community forum should be RWHAP Part D recipients or subrecipients.
General Resources
Clinical Resources