Resources for Enrollment Assisters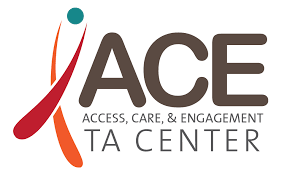 Enrollment assisters have helped millions of Americans get health insurance, including people with chronic conditions like HIV. Assisters -- also known as navigators, certified application counselors, and in-person assisters -- play an essential role in helping people with HIV find a health plan that covers their health needs, including critical medications and care for HIV.
Are you an enrollment assister that is new to supporting people with HIV?
The ACE TA Center has created resources to help you.
Archived Webinar: Tips and Resources to Help Enroll People Living with HIV in Health Insurance (September 26, 2018)
In this webinar, enrollment assisters can learn about the unique health coverage needs of people with HIV, and financial help available to eligible clients through the Ryan White HIV/AIDS Program (RWHAP), to help these clients enroll into Marketplace health coverage.
Learn more about the ACE TA Center and download other ACE TA Center enrollment tools and resources for people with HIV.
The ACE TA Center helps Ryan White HIV/AIDS Program grant recipients and subrecipients enroll diverse clients in health insurance.