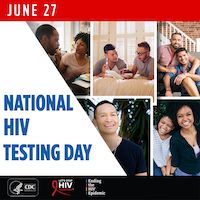 HIV testing has made great strides over the decades. Most people with HIV in the U.S. know their serostatus and are in care.
Recent years have seen a significant decline in new HIV infections, according to CDC data on new HIV infections.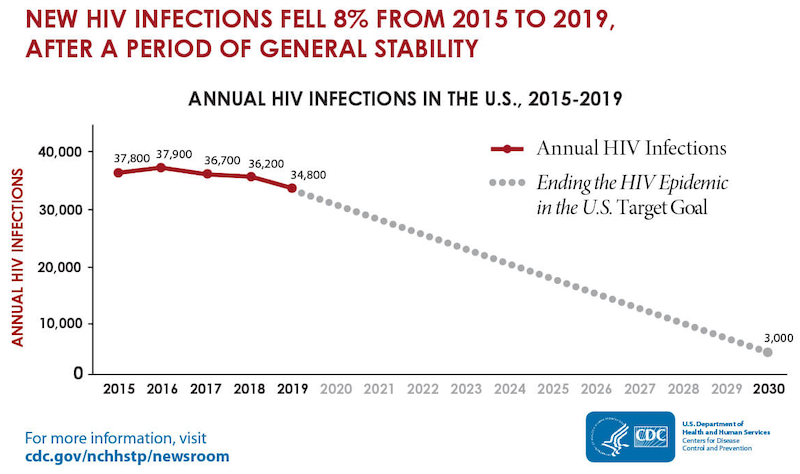 Progress is likely to continue as there are more options for getting tested, including at-home self-tests. That is the message for the 2021 National HIV Testing Day: My Test, My Way. 
The value of HIV testing is clear. Getting on antiretroviral treatment and achieving an undetectable viral load benefits one's own health and effectively eliminates the risk of transmitting HIV to others. These benefits are expressed in Ending the HIV Epidemic: A Plan for America, whose first pillar is to "diagnose all people with HIV as early as possible," and its second pillar: "treat people with HIV rapidly and effectively to reach sustained viral suppression."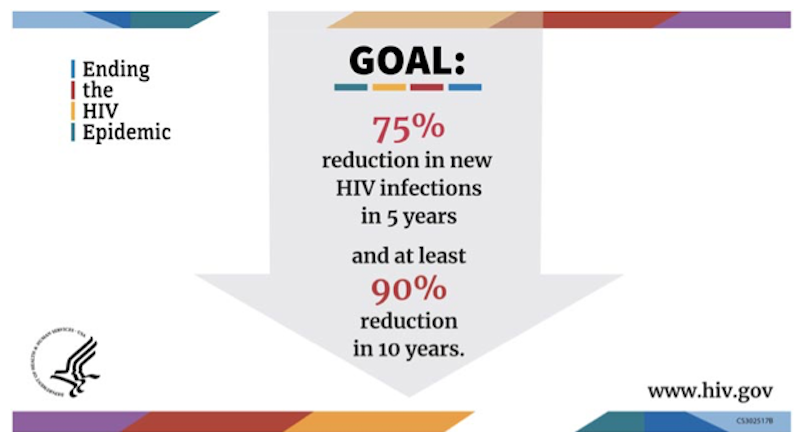 RWHAP HIV Testing and Care Engagement Resources
A wide range of HIV testing and care engagement interventions have been developed over the decades by HRSA's Ryan White HIV/AIDS Program (RWHAP). Below is a summary of select efforts. See more in our HIV Testing and Diagnosis and rapid ART topic pages
Clinic-Focused HIV Testing
Many of the RWHAP's clinic-based HIV testing efforts have been developed under the program's AIDS Education and Training Centers (AETC) Program, the clinician-training arm of the RWHAP. Highlights include:
From HIV Testing to Treatment: Rapid ART
Rapid ART means beginning anti-retroviral treatment as soon as possible after an HIV diagnosis in order to achieve viral suppression that benefits the individual and prevents HIV transmission to others. See our rapid ART topic page, featuring models developed by RWHAP agencies as presented in Rapid ART: An Essential Strategy to End the HIV Epidemic, a 2020 national webinar by TAP-in, the HRSA TA provider for EHE jurisdictions.  
Part of Collection