HRSA HIV/AIDS Bureau (HAB)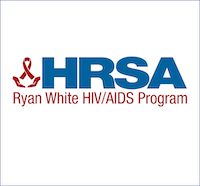 Conference slides, plenary talks, videos and blogs (2010-2020), featuring presentations from HRSA's HIV/AIDS Bureau and recipients under the Ryan White HIV/AIDS Program (RWHAP).
Conference presentations after 2018 are housed in the Conference Presentations Database.
Components
The 2020 Ryan White National Conference (RWNC) featured one plenary a day.

Slide presentations for workshop sessions held at the 2016 Ryan White Conference.

Presentations from the 2012 Ryan White Grantee meeting.

Presentations from the nearly 250 workshops held at the 2010 meeting.

HRSA staff, technical assistance partners, and Ryan White HIV/AIDS Program (RWHAP) grant recipients presented at USCA 2017, held in Washington, DC September 7-10, 2017.

HRSA staff participated in 11 sessions at USCA 2016, held September 15-17, 2016.

Presentation materials for HRSA sessions convened at USCA 2015, convened in Washington, D.C. September 10-13, 2015.