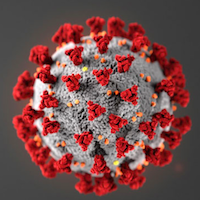 Insights from Dallas and Nashville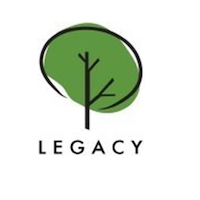 "There's nothing like urgency to make you figure things out," said Melissa Grove, Executive Director of Dallas' Legacy Counseling Center, Inc. Facing coronavirus (COVID-19) social distancing shutdowns, Legacy staff quickly mobilized and converted—in three-to-four days—their entire on-site counseling program to a telehealth platform for their HIV client population.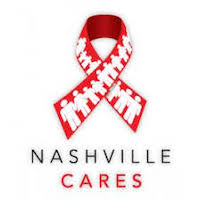 Nashville CARES did much the same, according to Lauren Brown, Director of Behavioral Health & Research. "We were in the nascent stages of developing a telehealth program but didn't have it. Now we have one."
Grove is working from home in lock down mode. Brown is doing the same, with a two- and four-year old hanging around her feet. Both gave TargetHIV some telephone time to describe what their agencies did to rapidly create their Health Insurance Portability and Accountability Act (HIPAA)-compliant telehealth programs. Modifications are ongoing, but below are some key elements of their work, which is funded under HRSA's Ryan White HIV/AIDS Program (RWHAP): Part A for Legacy and RWHAP Parts A and B for Nashville CARES. Notably, the urgent adoption of telehealth at these sites has had an unexpected benefit: a reduction of client no-show rates to near zero.
Payment/Reimbursement
Grove described how many of the private insurers loosened their restrictions and now cover telehealth. HRSA did the same for RWHAP recipients. If this had not happened, said Grove, Legacy could not have afforded to provide these services to its clients. Nashville CARES is still working on the reimbursement end of things.
HRSA's Coronavirus 2019 (COVID-19) Frequently Asked Questions. Utilizing Telehealth 
Technology
Legacy has "a great IT guy who works for us part-time" and he found TechSoup which provides nonprofits with free or discounted technology solutions that Legacy wouldn't normally be able to afford. He helped secure a business license for a videoconferencing software that Legacy is using for their support groups. Legacy was also using a Zoom HIPAA-compliant platform in their intensive outpatient program for substance abuse counseling and so built upon that knowledge. Said Grove, "Clients download the app, get the meeting code, and it seems to be working great."
Nashville CARES shopped around for several days and vetted various platforms before settling on GoToMeetings with two lines for their six-person Behavioral Health department. The agency also already had much already in place, like a Virtual Private Network (VPN) for communicating client information securely and HIPAA compliance.
TA and Training
Nashville CARES shopped around for staff training and, in those first crucial days, found a free Pesi webinar on telehealth. All their staff took part. The agency also conducted an in-person training, right before lock-down social distancing started. Said Brown, "Everyone was positioned about six feet apart and staff signed attestations on ensuring confidentiality, maintaining records in locked boxes at home, with nobody else at home allowed to see documents."
Everyone's email in-boxes are overflowing with information on COVID-19 and resources, but one caught Grove's attention: HealthHIV's Telehealth technical assistance. "I wanted to make sure we were doing this correctly," said Grove, adding that she has secured some capacity building help from HealthHIV. "I think we are doing an adequate job [with our telehealth] but am sure there are some holes." More training was also secured via a therapist who offered to provide a telehealth training to a Facebook group used by Legacy's therapists. Grove contracted with that individual to do a training for Legacy staff to get them more comfortable with telehealth. 
"Who isn't feeling bizarrely out of sorts. Just because you're a therapist doesn't mean you aren't a normal human being. It's been overwhelming for everybody." Melissa Grove
Policies: Consent and Records Management
Both agencies reached out to others to gather insights. Said Brown, "one of the general rules of social work is that, when you go outside your area of expertise, you consult with others. I contacted a private counselor and adapted her informed consent form." Legacy created a client consent form to engage in telehealth counseling.
Legacy did some quick modification to integrate telehealth within their electronic health records. Part of this was facilitated by creation of an Excel spreadsheet for therapists to record how they were providing services (via telehealth, phone call, in-person in limited circumstances). 
Policies: Assessing Client Readiness
Both agencies secured or developed a process for determining if clients were able to take part in telehealth encounters. Nashville CARES secured a tips document outlining key issues, which center on how to talk to clients to ensure their confidentiality when taking a telehealth or phone counseling session from home. Specifics include:
Ask the client if they have a private space where they can speak freely. Said Grove, "some clients go out to their cars or to their bathrooms" to take part in a session as they live with others.
Use of safe or code words, especially in situations where co-habitants don't know clients are HIV positive or where interpersonal violence is a concern.
Determine if the client has a smart phone or computer that can use video conferencing.
In the current environment, Legacy only does limited in-person counseling with social distancing sessions in larger conference rooms. The therapist checks clients in, not the front desk staff.
Clients: Appointments, Feedback and Quality Improvement
How is telehealth working out so far? "It was hard on everyone at first because everything new is hard," said Grove, adding that "a lot of our clients have transportation issues and the convenience of doing a session via telehealth has been a boon for many of our clients." Added Grove, "Many of our clients, even homeless, have smart phones."
Said Grove, Legacy has a lower no-show rate with telehealth than they traditionally do. "We would do multiple pre-appointment contacts and still have no shows. Now, virtually everyone shows with telehealth. This is a whole new era of providing HIV care and I've been doing this for 30 years," observing that "this new generation of HIV+ clients" is more comfortable with the technology.
Both Dallas and Nashville observed that not everyone wants video. "Some clients want phone, some want text," said Brown. Added Grove: "Even when they can't use a platform, they can take a phone call if needed."
We reached out to past and current clients to explain we are offering counseling via phone and telehealth. We also ask people to text when they have a craving, feeling triggered. And to text when they have a success, even if getting out of bed when they didn't think they could. It's celebrating the small things.  Lauren Brown, Nashville CARES
To make appointments during the shutdown, Legacy clients call and leave a voicemail as staff check messages hourly and return calls immediately. Legacy does quality management calls every two weeks, after sessions, to get feedback. "I feel it's our responsibility. We want to make sure everything is airtight as we want to continue providing this service after this crisis is over. Legacy uses counseling interns (social workers and therapists in training) who call every client to confirm that clients completed each session and to get their thoughts on telehealth. "We give them [clients] a brief overview of COVID-19 and prevention, symptoms, signs and what to do and wrap it up with any needs they have unmet. We aren't a social service case management agency but in a situation like this, maybe they've lost their jobs, there's lots changing. Even we, as employers, have been struggling with that."