HRSA HIV/AIDS Bureau (HAB)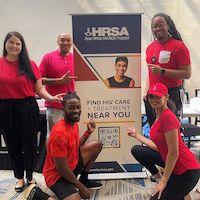 This past Labor Day weekend (September 1-3, 2023), the annual Atlanta Black Pride Weekend (ABPW) event took place in Atlanta, Georgia. The HRSA HIV/AIDS Bureau's (HAB) Ryan White HIV/AIDS Program (RWHAP) exhibited at the event. This effort was part of the new HIV awareness initiative called the CHANGE Initiative (Creating HIV Awareness with iNfluencing Groups to End the HIV epidemic).
Every year, ABPW hosts organizations and holds a number of different activities centered around celebrating Black pride and supporting Black individuals a part of the LGBTQ+ community.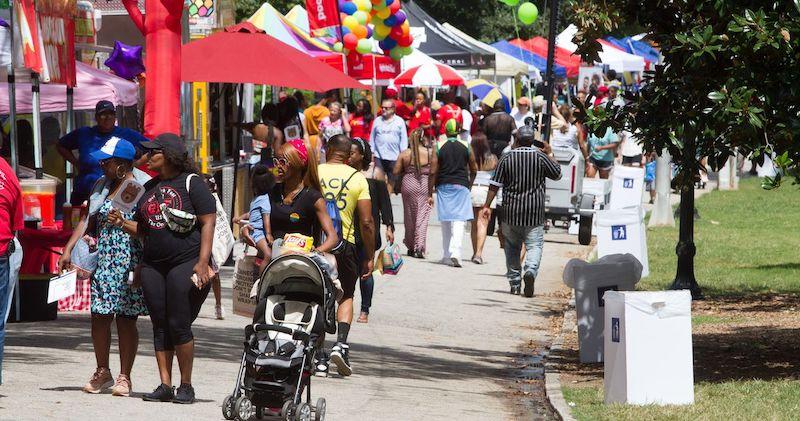 HRSA CHANGE Initiative Partners with CDC
For this event, the CHANGE Initiative partnered with the Center of Disease Control and Prevention (CDC). At the CHANGE Initiative exhibiting booth, HRSA HAB and CDC staff were able to provide over 300 ABPW attendees with information and resources regarding HIV prevention, care, and treatment, mpox and RWHAP. The CHANGE Initiative was also able to partner with local community partners such as AID Atlanta.
HRSA Launches HIV Awareness Initiative (July 2023 Blog)