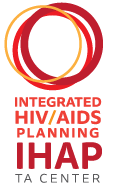 By Jamal Refuge, IHAP TAC
The IHAP TAC the (Integrated HIV/AIDS Planning Technical Assistance Center) always looks forward to learning how jurisdictions implement their Integrated HIV Prevention and Care Plans or what innovative strategies they may discover that they can share with their peers.
Recently, the IHAP TAC talked with Health Planning Administrator Katherine E. "Kate" Shumate, MPH from the Ohio Department of Health. Through our conversation, we identified the following lessons learned from the successes and challenges of Ohio's integrated planning process.
Lesson #1: Integrating key departments, staff, and stakeholders can have a positive impact
After working in siloed environments for over 20 years, Ohio representatives realized it was time to integrate their HIV prevention, care, and surveillance units. Each of the HIV units (care and prevention) had been working from different regional maps and the creation of a single statewide map to carry out their program specific goals was essential.
Recognizing integration as a vehicle for maximizing services for people with or at risk for HIV, they began to work from a single map and subsequently housed all three HIV units in the same location and within the same bureau to optimize care and treatment services and to facilitate the development of their Integrated Plan.
During this period, they developed key relationships with local government and other governmental units such as the Ohio Departments of Aging, Medicaid, and Mental Health and Addiction Services. In addition, it was necessary to fill several vacancies including that of the HIV Prevention Manager in order to carry out all the objectives of the plan. 
Lesson #2: Delegation makes implementation of planning activities easier
With the integration process complete, it was time to work on plan activities. The activities of the Ohio Integrated Plan fell largely within four main categories: Achieve Viral Suppression, Reduce New Infections, Strengthen Data Coordination, and Reduce Disparities.
Within each of these categories, there were specific goals and work groups created:
Achieve Viral Suppression
Treatment Adherence
Housing
Statewide Quality Management
Access to Care
Reduce New Infections
Priority-based Testing
Linkage to Care
PrEP
Prevention for Positives
Strengthen Data Coordination
Reduce Disparities
Reaching Youth of Color
Aging with HIV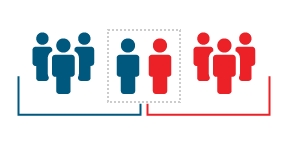 Program staff members were assigned to one or more workgroups. Each workgroup had its own objectives and strategies for assigned tasks. The workgroups included representatives from both Part A and Part B programs as well as representatives from HIV prevention and surveillance. With these groups each working concurrently, a steering committee was created to track progress and ensure accountability.
Every 6 months, representatives from each workgroup come together at the integrated planning steering committee to discuss progress on their objectives. Information is also communicated in a newsletter designed to share progress with stakeholders across the state. 
"[Your Integrated HIV Prevention and Care Plan] must be a living, breathing document. Not something to just put on the shelf." - Kate Shumate, MPH
Lesson #3: Small wins can make a big difference
With knowledge that implementing integrated plan activities can be daunting, progress can seem unattainable. Ohio planners came up with a solution: a "Quick Hits" list. The Quick Hits list included small but important, achievable goals. One such "Quick Hit" was to move the ADAP (AIDS Drug Assistance Program) financial eligibility from 300% of the federal poverty level (FPL) to 500% FPL.
Other examples included ensuring the availability of PEP (post exposure prophylaxis) for sexual assault survivors, expanding the ADAP formulary, and providing training about the vocational needs of people with HIV to the Ohio Bureau of Vocational Rehabilitation.
Lesson #4: Don't be afraid to ask questions
When asked what advice you would give to those new to the integrated planning process, Kate said, "Candor is the key. We should allow 'amnesty' [for those who] have worked in HIV for a couple of months or do not know a lot about HIV. We have to help each other and participate in the conversation.
Allow people to be honest about what they know without consequence. Give space for them to say, " 'I don't understand this, can you help me?' Avoid using all the HIV acronyms we have developed over the years as the acronyms prevent new people from understanding the discussion. We can't afford to turn new people off from helping do this important work."
"We should recognize what parts are working and what parts aren't and give ourselves permission to do something new." - Kate Shumate, MPH