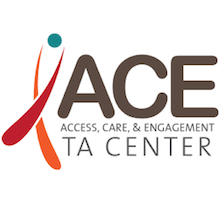 Does your organization have an Open Enrollment messaging strategy for engaging clients and community partners? There is still time before the Marketplace Open Enrollment begins to update your messaging strategy. This blog focuses on how to refine your strategy and key messages for clients and partners. Stay tuned for our next blog which will focus on different communication channels you can use to help maximize the reach of your messages.
In this Blog
---
1. So what are the basic steps to develop an Open Enrollment messaging strategy?
First, consider your audience.
Who are you trying to reach during Open Enrollment? These may include:
Clients who are currently enrolled in a 2019 Marketplace Health Plan and eligible to re-enroll in 2020
Clients who are eligible for a Marketplace health plan but have not previously enrolled
External enrollment partners, including assisters, navigators, and brokers
HIV peer navigators  
Next, set your objectives.
What you are trying to accomplish by communicating with these audiences during Open Enrollment? What do you want them to do? Do your communications objectives differ by audience?
For example:
For clients that are currently enrolled in 2019 coverage: To ensure all eligible clients actively review plans during 2020 Open Enrollment.
For clients that are not currently enrolled: To ensure all eligible clients are offered in-person enrollment support.
For external enrollment partners: To ensure all eligible clients who are enrolled by external partners/assisters are enrolling in an ADAP approved plan.
For HIV peer navigators: To ensure peers feel confident in their ability to answer clients questions about Open Enrollment or connect them to further assistance.
Now, what is your strategy?
How will you accomplish your objectives? Your strategy should include the resources you need and staff responsible, and ideally integrate with a broader organization-wide communications plan. It should also include how you plan to engage your audiences.
For example, if your objective is to ensure that all eligible clients actively review plans during 2020 Open Enrollment, you could:
Send clients an Open Enrollment reminder postcard encouraging active plan selection and asking them to schedule a pre-enrollment appointment with their case manager. 
Ensure all case managers have talking points to communicate to clients during pre-enrollment appointments. 
Display this ACE TA Center renewals messaging poster throughout your agency to reinforce the message.
Share messages about active enrollment through social media. If your agency doesn't use social media, consider partnering with your local health department or other partner organizations in your area with similar audiences who could share messages on behalf of your organization.
2. What are your key messages?
What are the most important messages to share with clients and partners during Open Enrollment? Below we've summarized the top messages for Open Enrollment. Developing objectives will help you prioritize which messages are most important for your clients and partners.
Key enrollment messages for clients
You can enroll in a health insurance plan that covers all of your health care needs, including your HIV medications.
You can get in-person help to choose an affordable plan.
Health insurance can help protect you financially if something unexpected happens, like you get into a car accident or someone in your family gets sick.
The Ryan White HIV/AIDS Program (RWHAP) can help pay monthly health insurance premiums.
Millions of Americans receive financial assistance with their Marketplace plan to help lower the cost of their insurance.
If you live in CA, DC, MA, NJ, or RI and you don't have health insurance in 2020, you may have to pay a penalty.
Key plan renewals messages for clients
Actively compare plans during Open Enrollment to avoid getting auto-enrolled into a plan that may not be the best option for your health needs. You may be able to find another plan that costs less and still covers your needs.
If your current plan isn't offered next year, you can get help finding another plan that covers your medications and providers.
If your income has changed over the past year, you may qualify for more or less financial assistance this year.
Open Enrollment starts November 1, but you can work with your case manager now to collect all of the information you will need for your application. Contact your case manager to get started.
Avoid short term plans, including those without coverage for Essential Health Benefits or protections for pre-existing conditions.
3. Resources
Key Open Enrollment messages for partners and assisters
If your local ADAP or Ryan White Part A program will be assessing and reviewing plans prior to Open Enrollment: Make sure the clients you assist are only enrolling in an approved or recommended plan. Otherwise, they may end up enrolled in a plan that does not include their medications or providers, or the RWHAP might not help pay for premiums and other health insurance costs.
Know how to contact your local RWHAP program, including ADAP, to find out what help the Program can provide to pay for some health insurance costs for eligible RWHAP clients.
Help consumers find a plan that includes their current HIV medications and providers.
See these Tools
4. Get help with your messaging strategy during ACE TA Center Office Hours
Sign up for ACE TA Center Office Hours to join our team and a small group of participants to discuss Open Enrollment messaging strategies, key messages for clients and partners, and how to use multiple communication channels.
Choose the session time that works best for you. We will cap registration at 40 participants.
Session 1: Thursday, October 3, 1–2pm Eastern Time 
Register now
Session 2: Thursday, October 10, 1–2pm Eastern Time
Register now